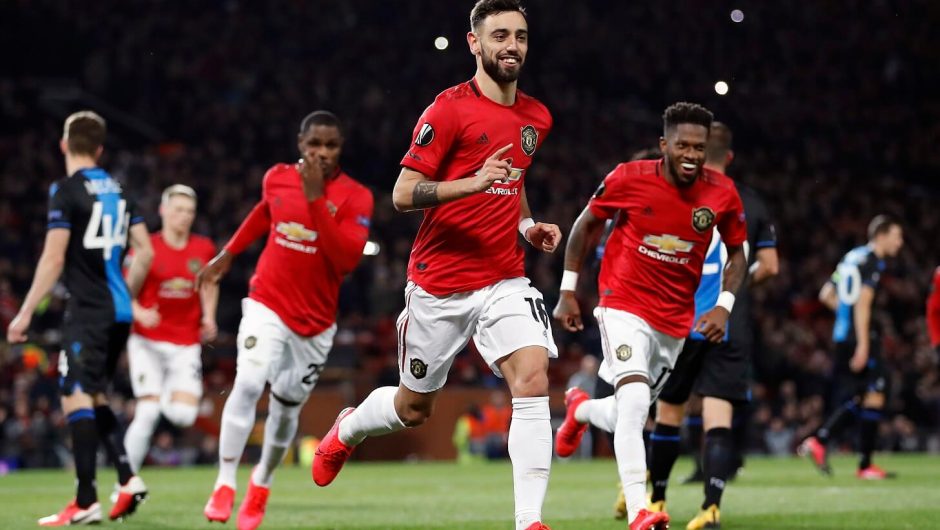 Manchester United sensation Bruno Fernandes has revealed that he cried when he learnt that his transfer from Portugal's Sporting Lisbon to Manchester United was a reality.
Fernandes said he contacted his family members to share how his childhood dreams were fulfilled.
"When I received the call saying, 'Bruno, you have the chance to move to Manchester', I tell to my wife, I call my brother, I call my father, my mother and my sister, and I started crying you know!"
"But crying for happiness, because the chance you have... you fight all your life to be in a top club, in the top league, and here is the chance," the attacking midfielder told former Macedonian footballer Mario Djurovski in an Instagram Live interview.
Fernandes divulged that he started following Man United at a very tender age and used to engage in unending Cristiano Ronaldo versus Lionel Messi debates with his brother.
"All my family, they knew since the beginning, I wanted to be a football player. As soon as I started to play, they knew my big dream was being in the Premier League and playing for Manchester United.
"The time of Sir Alex Ferguson was the time that I grew up and I watched. It was there my love started for Manchester United. Cristiano was coming here, but also other players were amazing as well. I can be here all day if I need to nominate everyone!
"At that time, my brother was always a Barca supporter, because he loves Messi. And so we fought about Messi and Cristiano you know! I remember one time we went to Switzerland to find my dad – my dad was in Switzerland some years ago to work – and we bought a jacket. I bought a jacket from Manchester United, and he bought a jacket from Barcelona," he continued.
"We have the jackets in Portugal. I talk with my uncle to see if he has the photos with the jackets, but he says he doesn't have. I will do a photo with the jacket when I go back to Portugal with my brother. He knows it was my dream to come here," Fernandes further added.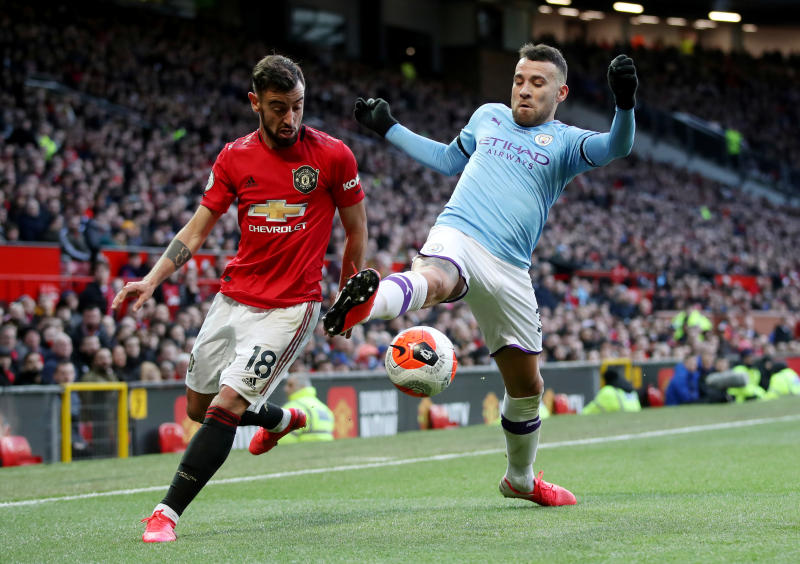 The 25-year-old, however, pointed out that he was at first scared to join world-class players in a big football club like United.
"I will say the truth. I was scared!
"Because it was a dream come true, but you're coming for the biggest dream you can have. For me, [that's] playing in England, for Manchester. It is the highest point of my career because you're playing in the Premier League, you play for one of the best teams in the world," said Fernandes.
Fernandes, who joined United in January for an initial fee of 55 million euros (Sh7 billion), has thrived with three goals and four assists in nine games across all competitions.
Fernandes beat the likes of Chelsea's Marcos Alonso and Arsenals's Pierre-Emerick Aubameyang to be named the Premier League's player of the month for February after an exceptional first month with Ole Gunnar Solskjaer's side.
United, who looked galvanised after the arrival of the playmaker, went on an 11-game unbeaten run in all competitions before Covid-19 stopped sporting activity around the world.
Solskjaer's team are currently fifth in the Premier League standings. Premier League action resumes on June 17.
Happy to win my first #POTM ????

Thank you @EASPORTSFIFA and @premierleague ????????@EASPORTSFIFA can i have a free pack with him? ???? @ManUtd pic.twitter.com/C2LjSvSmUR — Bruno Fernandes (@B_Fernandes8) March 16, 2020