Tottenham player tests positive for coronavirus days to Premier League restart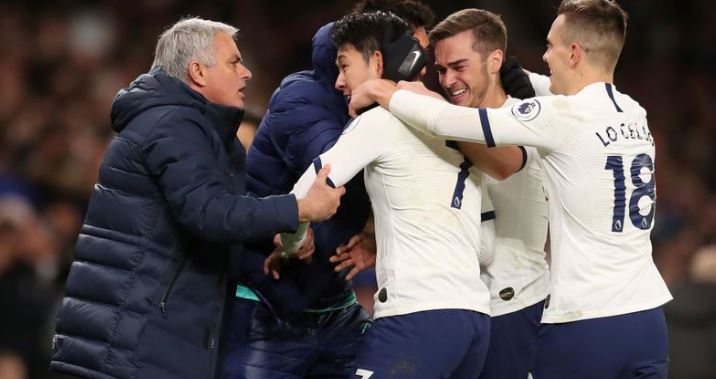 English Premier League (EPL) side Tottenham Hotspur have revealed that one of their players has tested positive for coronavirus.
Tottenham, however, did not reveal the identity of the player due to medical confidentiality.
The player will now self-isolate for seven days, in line with Premier League protocol, before undergoing further testing.
"We have been informed by the Premier League that we have received one positive test for COVID-19 following the latest round of testing at our Training Centre.
"Due to medical confidentiality, the individual's name will not be disclosed.
"We shall continue to strictly adhere to the Premier League's Return to Training protocol, which ensures our Training Centre remains a safe and virus-free working environment," Spurs said in a statement on Wednesday.
The Premier League confirmed that on Monday 1 June and Tuesday 2 June, 1197 players and club staff were tested for COVID-19. Of these, one tested positive.
"The Premier League is providing this aggregated information for competition integrity and transparency.
Take a quick survey and help us improve our website
Take a survey
"No specific details as to clubs or individuals will be provided by the League and results will be made public after each round of testing," the league said in a statement.
Previous test results
Round 1: 17-18 May - 748 tested, with six testing positive from three clubs.
Round 2: 19-22 May - 996 tested, with two testing positive from two clubs.
Round 3: 25-26 May - 1,008 tested, with four testing positive from two clubs.
Round 4: 28-29 May - 1,130 tested, with zero testing positive.
The English league has permitted clubs to play friendly matches, with strict restrictions, before the restart.
Friendlies can be played at either stadiums or training grounds.
The 2019/20 season will finally resume on June 17 after the coronavirus pandemic led to its shutdown in March.
Aston Villa Vs Sheffield United and Manchester City Vs Arsenal postponed due to the Carabao Cup final, will now take place on 17 June, followed by a full match round beginning on Friday 19 June.
Due to the novel coronavirus pandemic, matches will take place behind closed doors.