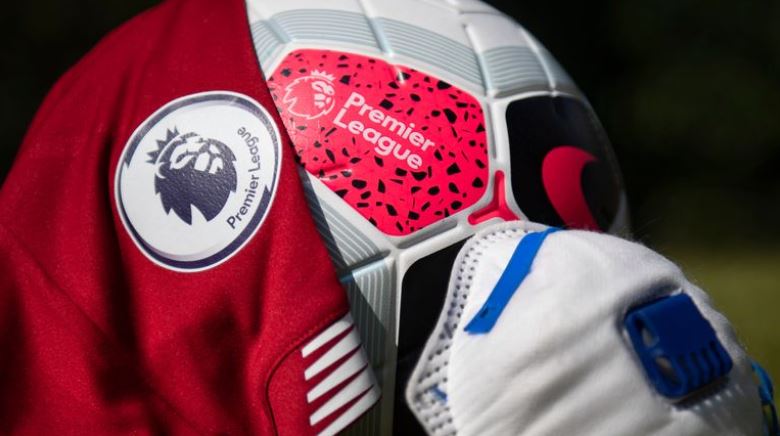 The Premier League 2019/20 season will finally resume on June 17 after the coronavirus pandemic led to its shutdown in March.
Aston Villa Vs Sheffield United and Manchester City Vs Arsenal postponed due to the Carabao Cup final, will now take place on 17 June, followed by a full match round beginning on Friday 19 June.
Due to the novel coronavirus pandemic, matches will take place behind closed doors.
92 games in the 2019-20 Premier League season:
Matchday 28 (June 17)
Aston Villa v Sheffield United
Manchester City v Arsenal
Matchday 30 (June 19-21)
Aston Villa v Chelsea
Bournemouth v Crystal Palace
Brighton and Hove Albion v Arsenal
Everton v Liverpool
Manchester City v Burnley
Newcastle United v Sheffield United
Norwich City v Southampton
Tottenham v Manchester United
Watford v Leicester City
West Ham v Wolves
Matchday 31
Burnley v Watford
Chelsea v Manchester City
Leicester City v Brighton and Hove Albion
Liverpool v Crystal Palace
Manchester United v Sheffield United
Newcastle United v Aston Villa
Norwich City v Everton
Southampton v Arsenal
Tottenham v West Ham
Wolves v Bournemouth
Matchday 32
Arsenal v Norwich City
Aston Villa v Wolves
Bournemouth v Newcastle United
Brighton and Hove Albion v Manchester United
Crystal Palace v Burnley
Everton v Leicester City
Manchester City v Liverpool
Sheffield United v Tottenham
Watford v Southampton
West Ham v Chelsea
Matchday 33
Burnley v Sheffield United
Chelsea v Watford
Leicester City v Crystal Palace
Liverpool v Aston Villa
Manchester United v Bournemouth
Newcastle United v West Ham
Norwich City v Brighton and Hove Albion
Southampton v Manchester City
Tottenham v Everton
Wolves v Arsenal
Matchday 34
Arsenal v Leicester City
Aston Villa v Manchester United
Brighton and Hove Albion v Liverpool
Bournemouth v Tottenham
Crystal Palace v Chelsea
Everton v Southampton
Manchester City v Newcastle United
Sheffield United v Wolves
Watford v Norwich City
West Ham v Burnley
Matchday 35
Aston Villa v Crystal Palace
Bournemouth v Leicester City
Brighton and Hove Albion v Manchester City
Liverpool v Burnley
Manchester United v Southampton
Norwich City v West Ham
Sheffield United v Chelsea
Tottenham v Arsenal
Watford v Newcastle United
Wolves v Everton
Matchday 36
Arsenal v Liverpool
Burnley v Wolves
Chelsea v Norwich City
Crystal Palace v Manchester United
Everton v Aston Villa
Leicester City v Sheffield United
Manchester City v Bournemouth
Newcastle United v Tottenham
Southampton v Brighton and Hove Albion
West Ham v Watford
Matchday 37
Aston Villa v Arsenal
Bournemouth v Southampton
Brighton and Hove Albion v Newcastle United
Liverpool v Chelsea
Manchester United v West Ham
Norwich City v Burnley
Sheffield United v Everton
Tottenham v Leicester City
Watford v Manchester City
Wolves v Crystal Palace
Matchday 38
Arsenal v Watford
Burnley v Brighton and Hove Albion
Chelsea v Wolves
Crystal Palace v Tottenham
Everton v Bournemouth
Leicester City v Manchester United
Manchester City v Norwich City
Newcastle United v Liverpool
Southampton v Sheffield United
West Ham v Aston Villa
Fixtures courtesy of the English Premier League