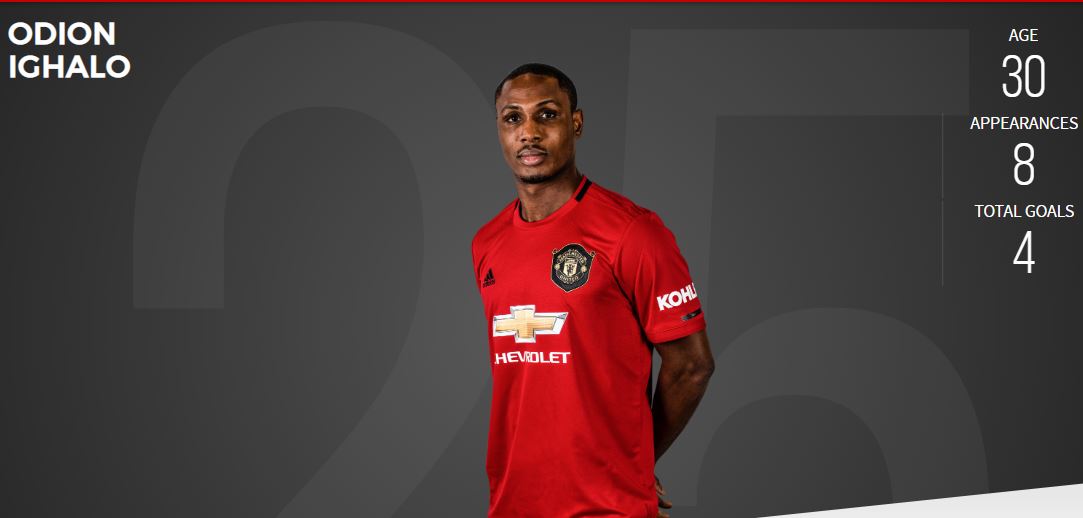 Manchester United striker Odion Ighalo has revealed he has not been given any contract extension offer.
Ighalo, 30, joined Man United in January on loan until the end of the 2019/20 season from China's Shanghai Shenhua.
SEE ALSO: Champions League absence won't cause Man Utd panic, says Solskjaer
The Nigeria international has silenced critics after a bright start at Old Trafford. The former Watford forward has scored in each of his three United starts netting four goals in eight games.
"There is no offer on the table yet because the season is still on, I've not finished my loan deal.
SEE ALSO: Europa League quarter-final and semi-final draw in full
"I don't just take decisions alone in my life. I have a principle and I have a guideline for everything I do. I always pray to God to direct me.
"I have seen so many tweets about this. I have seen so many people going crazy, [saying] 'Go back to China', some say 'Stay with Man United'," Ighalo told Elegbete TV.
SEE ALSO: De Gea breaks Manchester United record
Ighalo said it's too early to speculate about his future as the 2019/20 season is still on despite the novel coronavirus, Covid-19, taking centre stage.
"Have you seen me say a word? I've not said a word because I don't have anything to say. When the season is finished and I get offers from the two teams, then I will sit and think about it, pray about it and whatever God says I should do, I will go with that.
"I don't just sit down and take decisions, and I don't get carried away with whatever people say. I came to Manchester United to play for a pay cut because I wanted to. So anything could still happen, but I want the season to finish and my loan to finish. Then I will see everything I have on the ground.
"Man United might come with an offer, another team might come with an offer. You never know," he added.
Ighalo stressed that a well thought out plan is key for his career advancement, adding he will discuss the future with his agent.
"You don't just rush and do things: 'I'm going here, I'm going here.' I have to sit down and finish the season well, sit down with my agent, see what's on the ground: 'A, B, C, D, is on the ground. Okay, we have to pick," he stated.
Ighalo in an interview with Man United revealed he grew up supporting the Reds in his native Nigeria.
Speaking in 2016, he admitted that a move to Old Trafford would be a dream for him.
"They were my team growing up," he was quoted as saying. "I loved watching Andy Cole and Dwight Yorke on TV. They were my idols and playing at Old Trafford has always been a dream."
The striker began his professional playing career in his homeland with local clubs Prime and Julius Berger, before sealing a transfer to Norwegian side Lyn in 2007.
A year later, a move to Udinese in Italy eventually led to loan spells with Spanish club Granada (twice), Italian side Cesena and Watford in the Premier League.