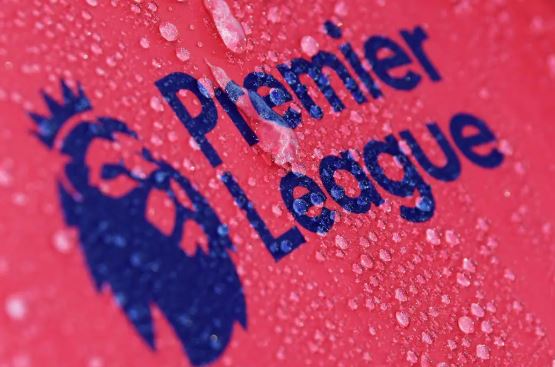 English Premier League clubs will ask all players to take 30% wage cut amid the ongoing coronavirus, Covid-19, crisis.
This was decided after a crisis meeting on Friday to decide the way forward as coronavirus continues to wreak havoc in the sporting world.
Premier League players have in recent weeks come under pressure to follow the example of some of their fellow professionals at the biggest clubs in Europe and take a salary cut during this difficult period.
Due to the continuing losses in the 2019/20 season, Premier League clubs agreed to consult players regarding the salary reductions.
"The sporting and financial implications for Premier League clubs as well as for The FA, EFL and National League were considered at today's meeting.
"In the face of substantial and continuing losses for the 2019/20 season since the suspension of matches began, and to protect employees throughout the professional game, Premier League clubs unanimously agreed to consult their players regarding a combination of conditional reductions and deferrals amounting to 30 per cent of total annual remuneration.
"This guidance will be kept under constant review as circumstances change. The League will be in regular contact with the PFA and the union will join a meeting which will be held tomorrow between the League, players and club representatives," reads a Premier League statement.
The league further unanimously voted to advance funds of £125 million (Sh16 billion) to the EFL and National League as it is aware of the severe difficulties clubs throughout the football pyramid are suffering.
The League in its fight against coronavirus pledged £20 million (Sh2.6 billion) to support the National Health Service (NHS), communities, families and vulnerable groups.
This includes a direct financial contribution to the NHS and funds to enable clubs to refocus their efforts and develop significant outreach programmes to help communities.
This funding will enable both immediate and longer-term support during the crisis.
Juventus' Cristiano Ronaldo agreed to waive four months' wages to ensure his club can pay their staff amid the coronavirus pandemic.
The Serie A side revealed on Saturday that Ronaldo's teammates, as well as boss Maurizio Sarri, had also agreed to take a wage reduction for March, April, May and June.
Barcelona players led by Ronaldo's eternal rival, Lionel Messi, will also take a 70% pay cut during the pandemic and make additional contributions to ensure non-sporting staff receive full wages.