Covid-19: Charlton Athletic fan dies of coronavirus after going to 1,076 matches in a row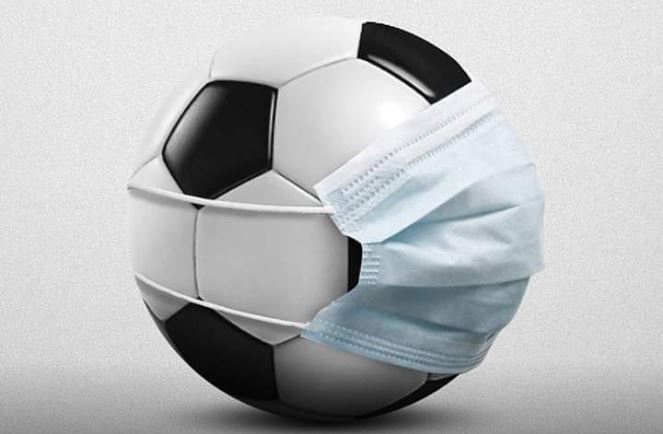 The football fraternity is mourning once again after a passionate fan was killed by the global pandemic, Covid-19, that has wreaked havoc in the sporting world.
Seb Lewis,38, an ardent Charlton Athletic FC fan attended over 1000 games in a row until the coronavirus outbreak led to the suspension of all professional football in England.
The Championship side confirmed the news of the superfan's (Seb Lewis) death on Thursday in a Twitter post.
"We are truly devastated to hear of the passing of one of Charlton's most dedicated, loyal and popular supporters, Seb Lewis, at the age of just 38," the club posted.
"The thoughts of everyone at the club are with Seb's family at this very difficult time. Thank you, Seb for your loyalty and dedication to Charlton.
"The Valley and every away end up and down the country, will never be the same without you. RIP Seb," Charlton mourned Lewis.
Charlton manager Lee Bowyer paid tribute in a voice message, saying: "Personally, I'd like to send condolences from myself, the players and everyone at the football club to Seb's family and friends.
"I was fortunate enough to meet him on a few occasions up and down the country because without doubt, he was always there.
We are truly devastated to hear of the passing of one of Charlton's most dedicated, loyal and popular supporters, Seb Lewis, at the age of just 38. #cafc pic.twitter.com/KNacd5qEBy — Charlton Athletic FC (@CAFCofficial) March 26, 2020
His father, Lionel Lewis, also mourned his beloved son who passed away on Wednesday.
Lionel said the outpouring of emotion from the Charlton family had touched him and highlighted the thousands of friends Seb had through his connection with the club.
"I took him to his first game at The Valley in 1993. Charlton won 5-1 and he was tremendously over-excited and wanted to go more," Lionel said in a phone interview with Charlton.
His older brother Olly would take him to away games as a youngster and Lionel described his son's passion for the club.
"He was dyslexic and he hadn't read a full book but when Gary Nelson's biography came out he went and got it and read the whole thing."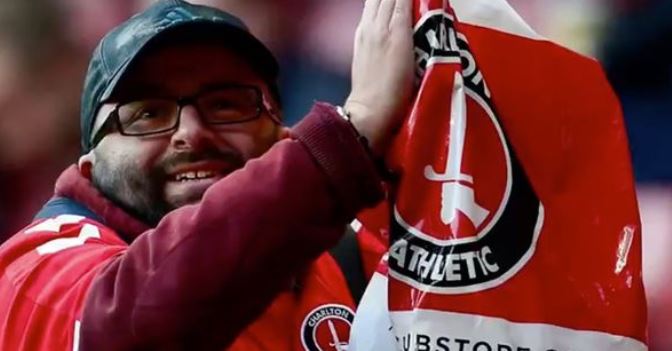 His father revealed Seb would queue up for hours and was often the first to get a new kit or a new Charlton book.
"He never said where he was going, he just went. For away matches, he may be off early. He would have a ritual – where he ate, where he shopped.
"He knew every train line to get back and the alternative routes. He would often stop off in London to watch a game on his way back.
According to the club, Seb attended a total of 1,076 consecutive games since 1998.
When Seb reached 1,000 games, he was given the club's Pride of the Valley award and was presented with a signed shirt on the pitch before doing his trademark dance move, the worm.
Seb became a driving instructor after school which was a "very proud moment" for his father Lionel.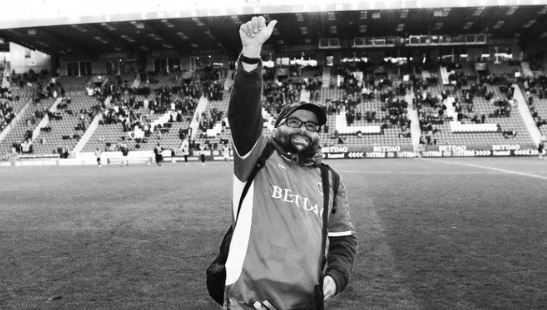 Many fans, coaching staff and players also paid their respects on social media.
The Covid-19 outbreak has led to an almost complete shutdown of professional sports in the world.
The virus, having originated from Wuhan in China in December last year, continues to disrupt the sporting world.
Football has been at the epicentre of this deadly virus that continues to destroy people irrespective of their race, colour, and creed or where they come from.
According to official numbers on Thursday (26/03/2020), there are currently 486,825 coronavirus cases in the world with 22,021 succumbing to the deadly virus. 117,563 have recovered from Covid-19.