Why Man United's Paul Pogba wore Juventus jersey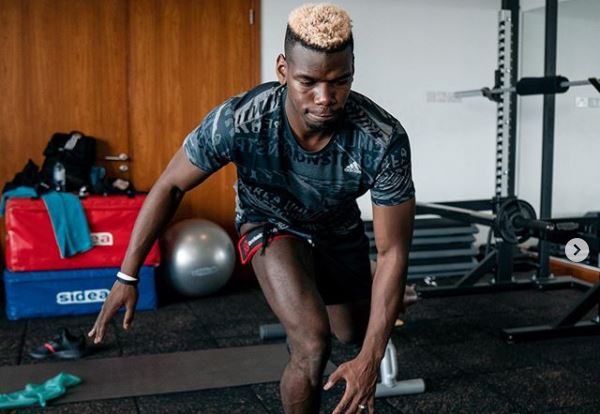 Manchester United midfielder Paul Pogba raised eyebrows on Wednesday after he uploaded a video on his Instagram official account donning a Juventus jersey.
Pogba explained that he wore the Juve jersey with Blaise Matuidi's name and number on the back to support his former teammate as he battles coronavirus.
Pogba said that he and United team-mate Victor Lindelof - who was spotted in Albin Ekdal's Sampdoria jersey - were simply supporting their international team-mates after both Serie A players tested positive for Covid-19.
"New training camp is called... Quarantine PP Arena, open 24/7! Having fun working at home with my brother @victorlindelof.
"Supporting our friends @blaisematuidiofficiel and @albinekdal and all athletes and people around the world!
"Be strong, #StayAtHome and be safe!
"(I know the cheeky ones will talk about the Juventus jersey [but] I'm just supporting my friends ... that's all, nothing more)," Pogba posted on Instagram.
The Frenchman's gesture was appreciated by Matuidi who replied to Pogba's post by saying: "Thank you, my brother, this touched me love u.
"And glad to see you touch the ball."
Juventus confirmed on Tuesday Matuidi was the second Juve player to be diagnosed with coronavirus after Daniele Rugani was confirmed as their first case last week.
A statement released by the Italian club read: "Blaise Matuidi has undergone medical tests that have revealed his positivity to the coronavirus-COVID-19.
"The player, as of Wednesday, March 11, has been in voluntary home isolation. He will continue to be monitored and will follow the same regime. He is well and is asymptomatic."
Pogba's long-term future appears uncertain, with his former club Juve one of the teams heavily linked with the World Cup winner should he depart Old Trafford.
Pogba spent four seasons with the Serie A champions between 2012 and 2016 before returning to United for what was a world-record fee at the time.
The Frenchman has not played for United since December 26 having undergone surgery on a right ankle injury in January.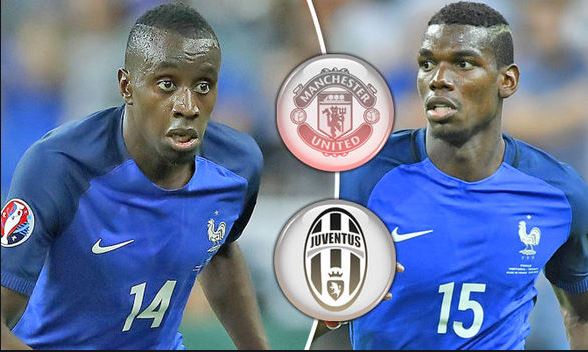 The coronavirus outbreak has led to an almost complete shutdown of professional sports in the world.
The virus having originated from Wuhan in China in December last year, continues to wreak havoc in the sporting world.
Football has been at the epicentre of this deadly virus that continues to destroy people irrespective of their race, colour, and creed or where they come from.
Coronaviruses (CoV) are a large family of viruses that cause illness ranging from the common cold to more severe diseases such as Middle East Respiratory Syndrome (MERS-CoV) and Severe Acute Respiratory Syndrome (SARS-CoV).
Coronavirus disease (COVID-19) is a new strain that was discovered in 2019 and has not been previously identified in humans.
World Health Organization (WHO) declared COVID-19 a pandemic last week.
According to official numbers on Thursday (19/03/2020), there are currently 220,228 coronavirus cases in the world with 8,982 succumbing to the deadly virus. 85,769 people have recovered from Covid-19.