Three debatable options the Premier League could explore amid coronavirus outbreak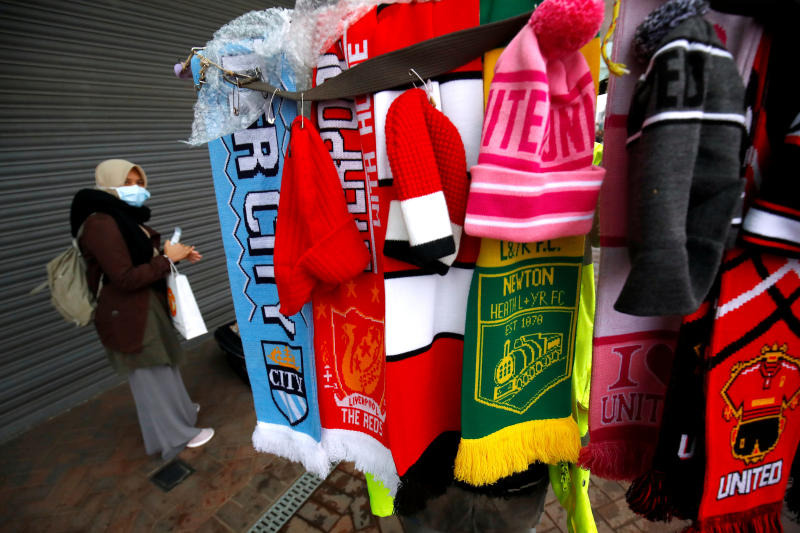 "Following a meeting of shareholders today, it was unanimously decided to suspend the Premier League with the intention of returning on 4th April, subject to medical advice and conditions at the time," read a statement from the Premier League last week.
The suspension, though important to curtail the spread of the novel coronavirus (COVID-19), has left a huge void in the Premier League, with the season approaching it's penultimate stages.
It is understandable at this point that the organisers of the league don't have a clear blueprint on what should happen next if the league is forced to end mid-season. This is because the last time the league was stopped was 75 years ago during World War II.
The league was cancelled in 1939, with top-flight football resuming after 6 years.
But that parallel cannot easily be pulled at this juncture, where there are Champions League spots to fight for, ensuing relegation battles, Europa Cup places up for grabs and current the Manchester City European ban appeal yet to be determined.
The Premier League resumption date looks seemingly impossible, with Brighton Chief executive Paul Barber expressing doubts over the readiness to continue with the season.
"We've got several teams in self isolation, which makes it difficult to think about that date. Those players have not just got to self-isolate for 14 days, they've got to get themselves close to match fitness again, which could take another seven to 14 days. So we've got a number of complexities here, which go way beyond thinking of the finances," said Barber.
GameYetu examines possible scenarios that could determine the current Premier League, should fans opinions and feelings are to go by:
Liverpool takes the title
Liverpool have had a near-flawless campaign with their only upset of the season coming from Watford. The Red Army are on top of the table with a 25-point margin over second-placed Manchester City.
Interestingly, the Reds mathematically needed two wins to win the title before the league was suspended.
However, football fans will argue that Jurgen Klopp's men have been on downward spiral in the last few days, having lost their unbeaten run to Watford, knocked out of the FA Cup by Chelsea and a home defeat to Atletico Madrid, ending their Champions League title defence in a period of 11 days!
Some opined the rain of defeats for Liverpool may just have started and may hand other clubs a shot at the title late in the season.
League declared null and void
This technically means that no matches in the current season will be taken into consideration. This would mean Man City will still be defending champions, with Liverpool in second.
Arsenal will take Man City's place if their Champions League ban appeal is not upheld having finished fifth in the 2018-2019 season under Unai Emery.
Whereas such a decision will give a boost to clubs like Tottenham Hotspurs and Arsenal who have had a below-par campaign, it could prove unfair to clubs like Sheffield United and Wolverhampton Wanderers who are chasing a Champions League dream next season.
The decision will also be disappointing to clubs fighting to be promoted from the Championship League, considering the amount of money they stand to be awarded if they get promoted.
Playoff
Playoffs in football have been used to decide winners mostly in the promotion leagues.
While it could be frustrating for Liverpool to be forced into a playoff, for clubs in the relegation battle this will be heaven-sent.
Traditionally the 40-point mark ensures relegation safety in the Premier League. This would mean five clubs that below the 30-point mark will have to battle it out, to determine who stays.
For London based sides; Tottenham Hotspurs and Arsenal who sit eighth and ninth respectively on the log will get a chance to face off with Manchester United, Sheffield and Wolves for a Champions League spot.
Voting
The Premier League is a private company owned by its 20 member clubs who when the need arises can vote to determine on certain key issues.
For a simple rule change to be effected a two-thirds majority win; 14 clubs must be achieved.
In the meantime, fans will be following on the Premier League meeting, hoping for a way forward and praying the Covid-19 pandemic is stopped soon enough.
It has been a long weekend without football action.