What is not being said about match fixing in Kenya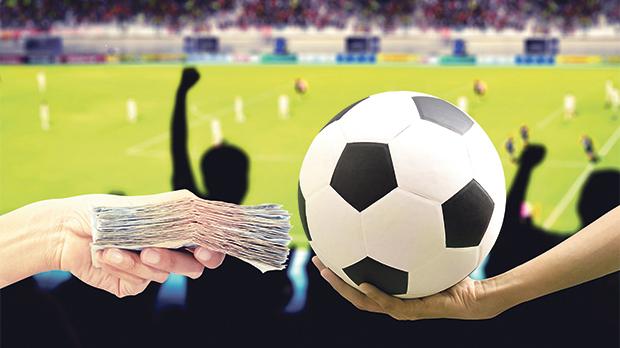 Like doping in athletics, match-fixing has emerged as the biggest threat to the integrity of the Kenyan Premier League (KPL) and indeed the country's football.
Since Fifa announced four players who featured in the domestic top-flight had been slapped with bans, local football media has gone into overdrive to expose the rot that was often talked about in low tones, but not addressed.
However, the shocking accounts and exposés that have hit the headlines are only scratching the surface of a problem that has been simmering for many years.
Players banned
Moses Chikati, Festus Okiring and Festo Omoto who turned out for Kakamega Homeboys a couple of years ago, have earned the wanted distinction of being the poster boys of the vice after being banned for four years each.
Former teammate and Uganda national, George Mandela, who at one time was the epitome of a consummate KPL professional, received a life ban and the fate of his countryman and former Homeboyz head coach, Paul Nkata, remains unclear.
Nkata, it is recalled, was ejected by Homeboyz chairman, Cleophas Shimanyula, after he was accused of fixing matches while at the helm of the team, triggering the Fifa probe that led to the conviction of the quartet.
What they exactly did to warrant such harsh punishment that more or less means the death of their professional careers remains out of the public domain for now pending their right of appeal which could see their bans quashed, reduced or upheld.
"Whoever will try match-fixing here at Homeboyz will be handed a life ban.
"I cannot speak on behalf of clubs that I don't know, but in so many clubs in the KPL there is match-fixing, but in our team, it had roots.
"It's only that other clubs fear speaking out," Shimanyula said two days after the February 4 Fifa bombshell.
The case has nevertheless, opened up a debate that was on the hush in KPL circles, with other startling claims coming to the public domain.
Tusker's Burundi keeper, Emery Mvuyekere, alleged to a local daily that he was offered Sh200,000 to fix a match although the reports did not shed light on the identity of those involved.
Sofapaka president, Elly Kalekwa, went public with details about how he was approached by 'sponsors' who entered a contract with the cash-strapped KPL giants to finance the signing of a Portuguese coach and five other players.
The same 'sponsors' also struck an agreement with struggling rivals Sony Sugar FC.
Kalekwa reportedly smelt a rat since 'they were only interested in paying for the salary of a foreign coach, goal keeper and defenders' before terminating the deal with the Singaporeans three months into the agreement.
Rumours of match-fixing in the domestic top flight have been simmering for years with some results from the 2016 season to the current campaign raising eyebrows.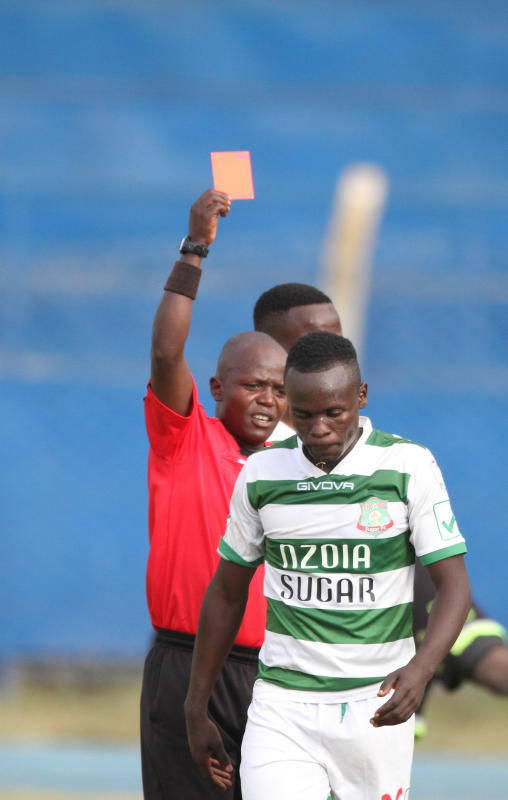 Shocking scorelines
KPL has witnessed a number of 7 and above goal results, teams in red hot form shockingly falling to minnows or certain players bursting into the kind of scoring form that would shame Lionel Messi or Cristiano Ronaldo at certain stages of the season (mostly, close to the end).
Some of the said players have often earned lucrative moves to rival KPL clubs or abroad but failed to replicate their Midas touch for their teams or Harambee Stars when offered the chance.
Late last year, former Kenya international, Boniface Ambani slammed the broke KPL's move to have clubs paying referees saying it would breed to match-fixing.
"Players are suffering. Match officials same. Fans too. When it reaches a point referees have to be paid by clubs, what does that show you? Match fixing boiling. It's hard," part of his post on Facebook warned last October.
In January, struggling KPL outfit, Zoo Kericho, faced with a run of results destined to take them back to the dreaded National Super League second-tier, sacked three of their players- Sammy Sindani, Norman Werunga, and Martin Elungat.
The club announced they were fired after being suspected for match-fixing, with their coach Herman Iswekha stating then "we have been conceding goals suspiciously" leading to an internal probe that smoked out the culprits.
The question is, what is not being said about this problem which in some section of the media, is labelled as a 'cancer' to Kenyan football?
"There is a misconception that betting companies are involved in match fixing but that is a very wrong assumption.
"Match-fixing is very bad for bookmakers, because if the integrity of games is not guaranteed, then bookmakers have no business," an industry expert told The Sunday Standard.
"People bet because they believe that the games are not influenced, why would anyone bet on something that has a predetermined outcome? People who fix matches actually steal from betting companies," our source went on.
They drew a scenario where for instance, Sofapaka were playing LaLiga giants Barcelona.
"The odds for Sofapaka to win would be 100 to 1. If someone fixes the match, then bets on Sofapaka, they have cheated probability and the odds to steal from the bookmaker."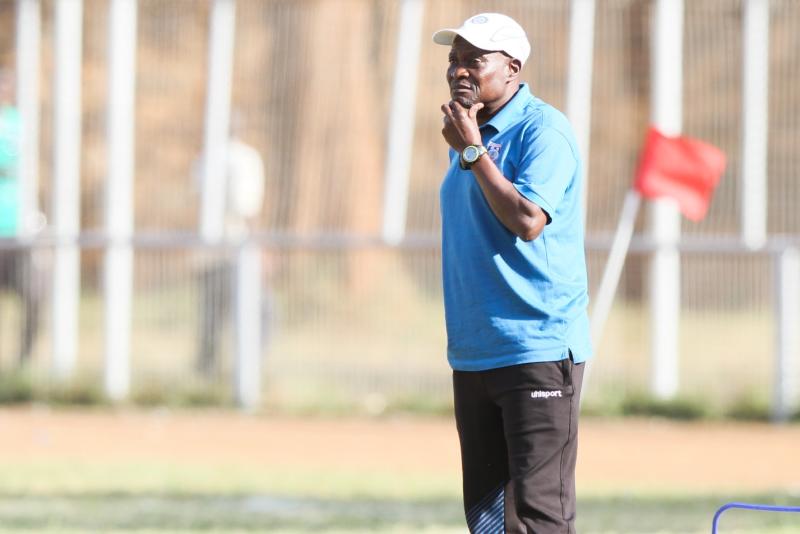 While licensed bookmakers lose millions in revenue due to match-fixing, the current environment in Kenyan football has opened up the game to foreign illegal gambling cartels working with local facilitators to fleece the country even more millions.
Broke clubs, players, referees and even top team officials struggling to keep teams afloat can easily be manipulated by illegal bookmakers and other nefarious elements in the gambling underworld.
"Fans and players can fix matches, for example; if I want Mathare United to win I can approach a player playing against them and tell him to ensure he scores an own goal and promise him some share from the money I get from the stake I place on a Mathare United win.
"In most cases, it is the foreigners who influence players to get involved in match-fixing you can rarely get a local person doing it," two-time KPL title-winning captain, James Situma told a football website after Fifa slapped bans on three local players.
However, few, if anyone, is speaking of the hub that Kenya has become as haven of global match-fixing due to the thriving of a loosely regulated online gambling industry and steep taxation measures levelled at players who desired to play by the rules.
When the government clamped down on betting firms in July last year, suspending the licenses of leading operators and imposing taxes, many hailed it as a long overdue move to save Kenyan youth from the online gambling addiction.
The said firms, under their umbrella Association of Gaming Operators in Kenya (AGOK) had lobbied for years to regulate the mushrooming industry but their pleas were met with the taxman's hammer, with ill-thought legislation drafted and passed by Parliament to enforce the punitive tax regimes.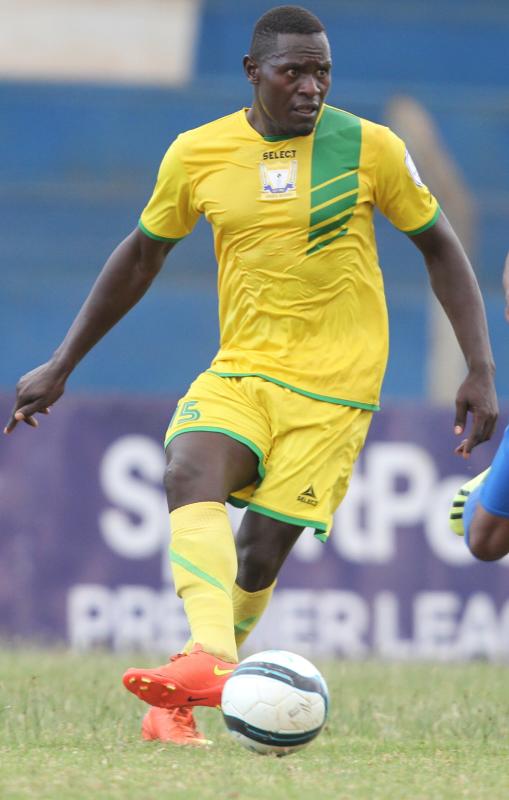 What was in essence left behind is an illegal gambling industry that is minting more insane revenues than the licensed firms who were accused of reaping super profits from online betting.
Over the last five years, Kenya rose to be a world leader in online gaming and this brought the county to the attention of illegal bookies who have flooded in their droves for a piece of the pie.
When they land with thousands of dollars, what greets them is a lax security system, a hungry football league and complicit or inept authorities who turn a blind eye to match-fixing or are major players in the vice.
Without proper scrutiny, it is easy for someone to for example, travel from far-flung Singapore, set base in Nairobi, establish contacts at low and high places and make a kill out of Kenyan Football.
It's the same tight-knit underworld system that has allowed doping to thrive in athletics where foreigners have infiltrated the heartland of the sport to sway young talent into cheating to win.
At least in the running sport, an attempt, has been made to fight the evil with the criminalising of doping in 2016 as well as setting up the Anti-Doping Agency of Kenya.
With Kenyan football in doldrums, rampant match-fixing in the KPL will not shake the world in the same manner as the 2015/16 athletics scandal and therefore, we cannot expect the problem to be accorded the seriousness it deserves by the powers that be.
What is not in doubt is a similar if not bigger number of talented youth will go down the drain if it goes unchecked, leading to a wasted generation.
In days to come, foreign teams will think twice about signing Kenyan players, denying genuine talent a chance to make a living from their sweat.