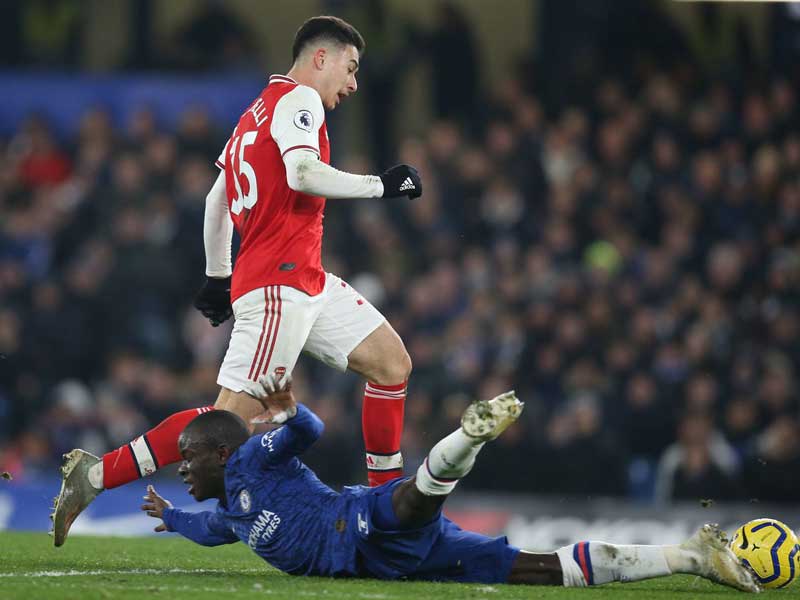 Arsenal faced Chelsea at the Stamford Bridge on Tuesday night in a pulsating Premier League encounter that ended in a 2-2 draw.
SEE ALSO: Lampard explains why Chelsea tasted shocking defeat at the hands of Moyes
French superstar N'Golo Kante made headlines after his funny slip against Arsenal and Kenyans cannot stop trolling him and the Blues.
Kante lost his balance during Gabriel Martinelli's sprint which led to the Gunners' sensational equaliser after 63 minutes at the Bridge.
SEE ALSO: Bukayo Saka signs new long-term Arsenal contract
Kenyans took to Facebook to troll Kante and pointed out how the France international's blunder resembled Gerrard's unfortunate misstep in 2014 against Chelsea which led to Liverpool losing the Premier League title to Manchester City.
Reactions
SEE ALSO: FA Cup semi-finals: Whom will it end in premium tears for?
One user posted: "Did Kante just slip on the same spot as Gerrard?"
Another said: "Kante aliona ndovu mbele yake akaanguka fuuupp. ????????"
A third stated: "This slip reminds me of Gerrard. He must be happy wherever he's watching from."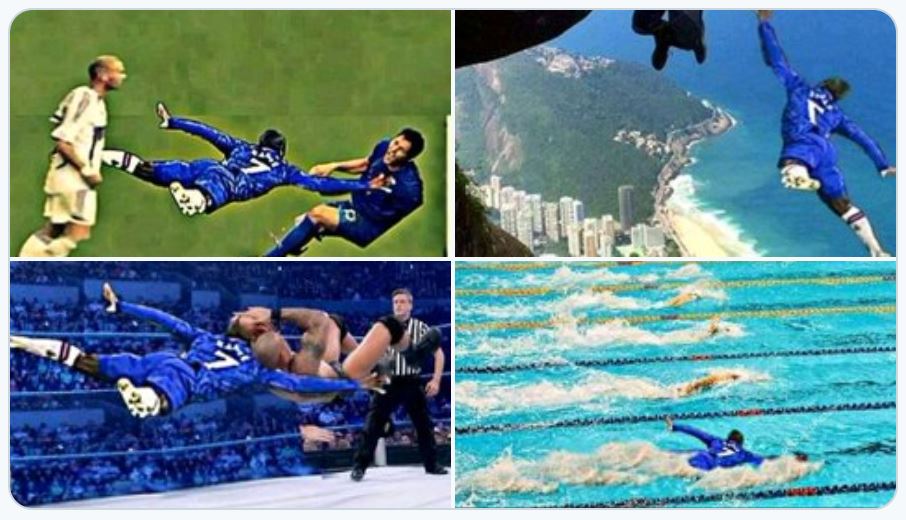 Someone else pointed out: "???????????? This Martinelli though now doing Kylian Mbappe things to poor N'Golo Kante."
Another one wrote: "Hiyo inaitwa chenje kurichenje yani ile chenga ya maudhi."
A sixth fan had this to say: "Kante ata si kuchengwa huyu jamaa alilala kama ako kwa bed."
Someone else posted: "Haahaaa wah N'Golo Kante will never forget Tuesday night."
Another wrote: "Chelsea fans troll Man United's Phil Jones and then booom! Their most overrated Ngolo Kante turned into a deep-sea diver."
This fan said: "How will I explain to my son that N'Golo Kante is a dad to someone? ???????????? Anyway good morning Manchester united. ????????????"
And another fan added: "Gabriel Martinelli defends, creates, dribbles past red hot N'Golo Kante, attack and scores against Chelsea."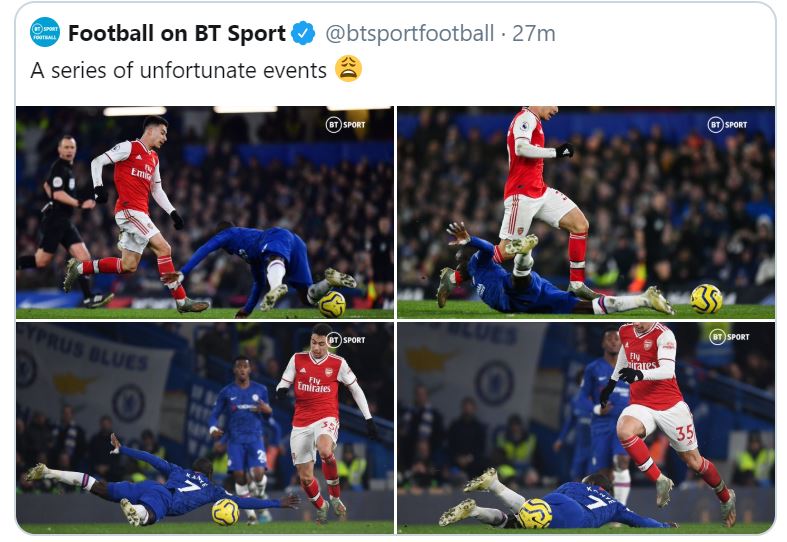 Opta facts
Chelsea have now lost more points from winning positions against Arsenal in the Premier League than they have vs any other side in the competition (33).
Arsenal had just two shots in the entertaining game, scoring with both of them.
The Gunners have also been shown more Premier League red cards against Chelsea than they have vs any other side in the competition (8).