FKF should be professional in recruiting Harambee Stars Head Coach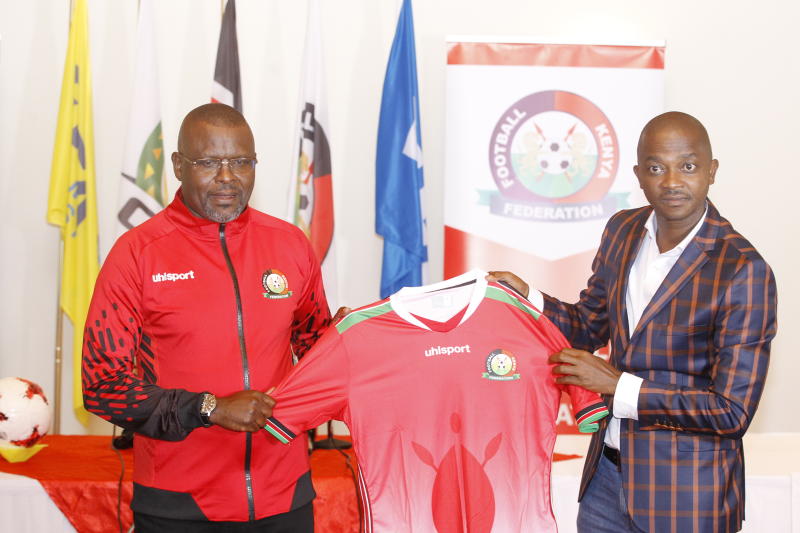 With the recent reappointment of Jacob 'Ghost' Mulee to the head coach role for the national football team (Harambee Stars), the Football Kenya Federation (FKF) raises more questions than answers.
Deeper analysis into the history of these appointments and their relative achievements from past FKF administrations to the current office only underscores this claim.
Just like I wrote in an earlier letter on the revolving door of our men's football team national head coaches, the vacancies ought to be at least advertised for all qualified Kenyans to apply.
Even if the process of interviews would end up being a sham like many of them in our corrupt country, this would show some form of professionalism. We would then be at some level of accountability awaiting additional efforts towards efficiency.
After all, this is base of the new Fifa Forward Programme which presently promises enormous cash resources to footballing activities at every member federation.
Now, I know Mulee fairly well in terms of his potential management shortcomings from our days at the old Kenya Breweries FC. Some of those very shortcomings, despite the few positives he brought into this same role, have been exposed during his past tenures.
Still, it is not in my place to discuss those specific shortcomings here except to underscore the lack of professionalism in the reappointment process. I'm personally a Uefa certified coach whose master's degree thesis was a data analytics' solution for an economic-centric management of Kenyan football.
With these kind of qualifications, and those of the many other qualified Kenyans, we should be allowed to prove our worth instead of recycling previous coaches.
When it comes to recycling coaches, even in situations where they have proven their worth, they have never fully delivered meaningful gains. This has been proven to be true in the case of the most successful national teams from the FIFA World Cup tournaments perspective. In a research paper on the recent challenges facing the Brazilian men's national football team, which is available online, I wrote how those challenges came off the country's federation concept to recycle coaches.
In two past World Cup tournaments when Brazil was expected to lift the trophy before failing miserably in 1998 and 2006, they had recycled coaches at the helm. In fact, during the 2006 tournament, both the head coach and his assistant were past World Cup trophy winners from 1994 and 1970 respectively.
During this era of recycling coaches, the country has recycled a total of four coaches, every one of them with miserable outcomes. The other two World Cup tournaments were in 2010 and 2014. Of course they came worse off from the 2014 tournament with the rather traumatising 7 - 1 defeat against Germany in a semi-final match.
At least for Brazil, the country was seeking repeat touches for past success at football's highest level of competition which is the FIFA World Cup. In the case of Kenya, the much vaunted logic for bringing Mulee back at the helm is a past glory of qualifying for the Africa Cup of Nations tournament. To be honest, merely qualifying for this tournament should never count as an achievement in view of the overall potential from our players and coaches.
In retrospect, this logic flies in the face of reason in the same manner as when I implored on the current chairman of Gor Mahia FC that the club should never be proud of winning the premier league back to back over the years. Just as I also stressed to the chairman that the rightful place for Gor Mahia FC is in Africa's continental competitions, I need to remind Kenyans that real success for Harambee Stars should be qualifying for the World Cup tournament.
As for helping Kenya to do so, I'm pretty sure Mulee is not capable, whereas other Kenyans such as myself can, when given the opportunity.
Ooko John - Electronics engineer, IT consultant, Sports consultant and Author