Kenya's Nelly Munialo's 1500m T12 medals hopes over after rule violation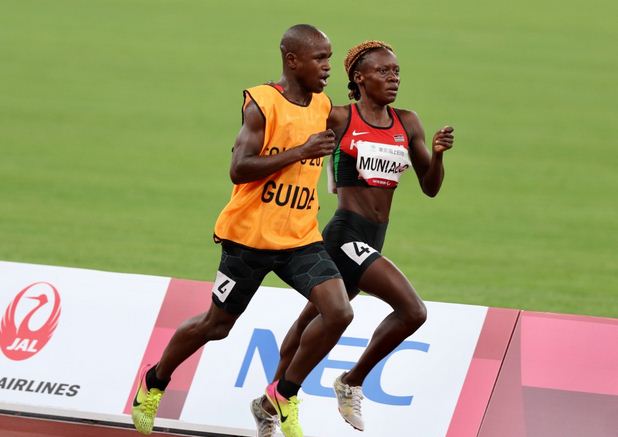 Kenya's Nelly Nasimiyu Munialo's hopes of a medal placing in 1500m T12 category were extinguished inside the Tokyo Olympic Stadium on Friday night after she was disqualified.
World Para Athletes rule 7.9.3 states:
"The athlete and his accompanying guide-runner shall retain the tether attachment from the start of the race until the end of the race. No release shall be allowed until after the athlete and his accompanying guide-runner have both reached the vertical plane of the nearer edge of the finish line and finished the race, except during the process of interchange of guide-runners."
Munialo, who is a visually impaired athlete, is classified under the T12 category and thus needs a guide. Eric Kirui is her guide.
In Paralympics the T11/F11, T12/F12 and T13/F13 categories are for the athletes with visual impairment. T denotes Track events while F means Field events.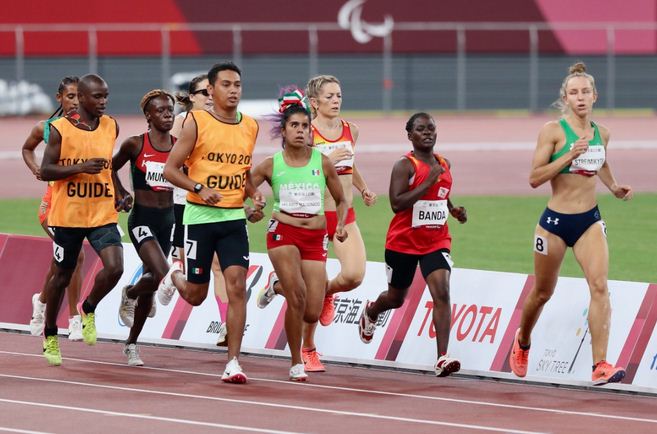 Athletes with a T12/F12 sport class have a higher visual perception than athletes competing in the T11/F11 sport class and/or a visual field of less than 10 degrees diameter.
Athletes with a T13/F13 sport class have the least severe vision impairment eligible for Para athletics.
Therefore, Munialo is classified under T12 category (a higher visual perception) than say Nancy Chelangat Koech, who is under 1,500m (T11).