Running using a guide's eye: Kirui shares sobering experience working with visually impaired athletes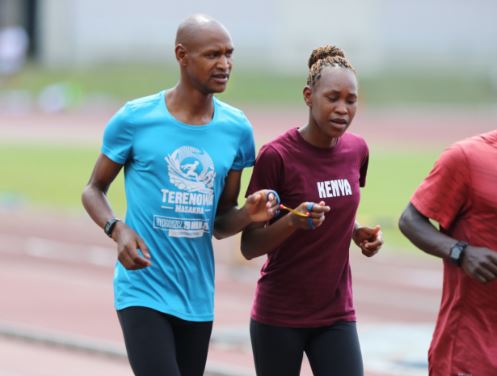 You think you have a difficult job until you meet a guide of a visually impaired Paralympic athlete. The guide wins no medal, yet for the visually impaired athlete to win one, the guide must be in sync with him or her.
He must, while in full flight, transmit to the completely or partially visually impaired athlete the correct energy, stride and strategy as precisely as possible and in the manner, the team's head coach has instructed.
The guide cannot run ahead of the athlete, neither can he or she afford to lag behind. For all intents and purposes, they are joined at the wrist by a specially made string.
In short, everything he or she does have to be in harmony with the centre of focus; the visually impaired athlete.
Kenya's Eric Kirui, who will be guiding Nelly Nasimiyu Munialo tonight (Friday) in the 1500m T12 heat 2 at the Tokyo Olympic Stadium said: "It is an interesting relationship between us; the athlete and I as a runner.
"One is competing for hold and as a guide, you must keep up, urge the athlete on to victory. Your joy is in that athlete winning yet you get no medal for it.
"If the athlete wins then you also have won. If the athlete fails to win then you'll have lost. It is not that the athlete lost and not you," Kirui said amid laughter.
"You win together and lose together," the guide from Kapsabet told Standard Sports.
"As a guide, you have to be energetic so that the VI (visually impaired) athlete does not pull you."
"Your hands have swung in harmony with the athlete. As guides, we are the eyes of visually impaired athletes. If we slacken, we will have really let down these athletes.
"We are preparing really well. At this point what we are doing is just to sharpen them. Although there is a lot of hits, we expect to do well. We prepared well at home because the government support has been overwhelming.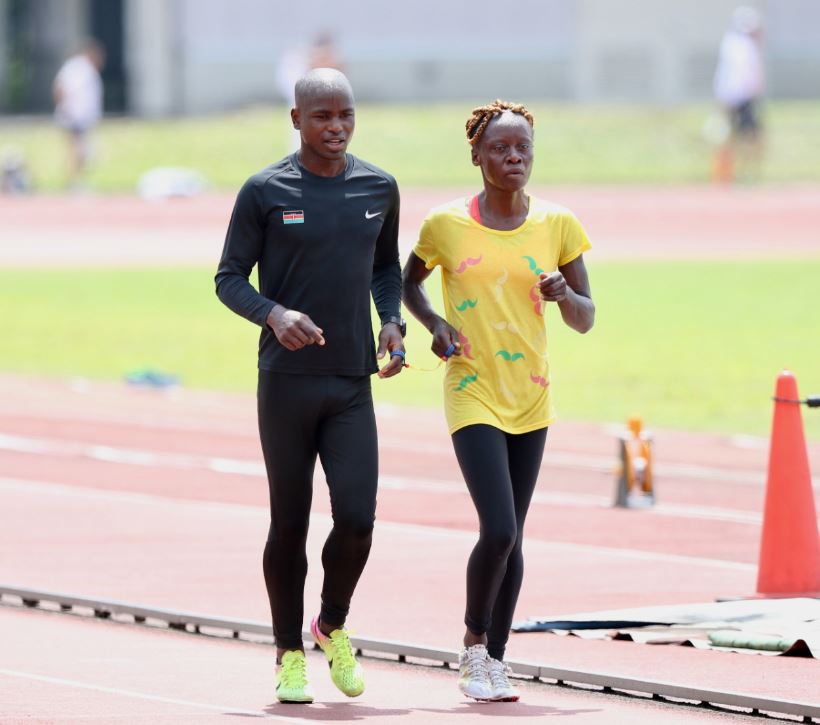 "There is a lot of preparation that goes into having the athlete in shape for the race. The guide also must be in the best shape possible to see three of the athlete, which Kirui says begins off the track.
"You really have to take care of these visually impaired athletes even when they are at home. You have to ensure she or he eats well. If she is to take a bath, you ensure there is water or even carry for the athlete because they can't do it on their own.
"As for me and Nelly Nasimiyu, we have become like brother and sister," Kirui said.
"When the time comes to sleep you have to ensure the athlete is ok before you look after yourself.
"Then you have to prepare the athlete early so you can go out for training at the appointed hour.
"Like now that we are in Japan, there is a lot of heat and so you have to ensure the athlete is hydrated. I also have to ensure I am hydrated otherwise it can be problematic if one of you is not fine.
"You have to be mindful of the food the athlete eats. It has to be regulated. I also have to watch what I eat or else it will be counter-productive because I will also be competing in the same race as the visually impaired athlete."
The T12 athlete Munialo said for the relationship to work, we have to attend to every detail.
"Without the guide then we can't do anything really. So we have to stick together follow every instruction keenly for us to run.
Munialo said for the first time, they are feeling appreciated, which bodes well for Para athletes in Kenya.
"For the first time we have trained in camp for a longer time. We feel really appreciated by the Government. They gave us doctors, trainers and physiotherapists. I hope this continues because on our own we can't afford the services. We are not employed like most of the able-bodied athletes," she said.
Munialo will take to the track on Friday at 4:03pm in the 1500m T12 category.
In Paralympics, the T11/F11, T12/F12 and T13/F13 categories are for the athletes with visual impairment. T denotes Track events while F means Field events.
Athletes with a T12/F12 sport class have a higher visual perception than athletes competing in the T11/F11 sport class and/or a visual field of less than 10 degrees diameter.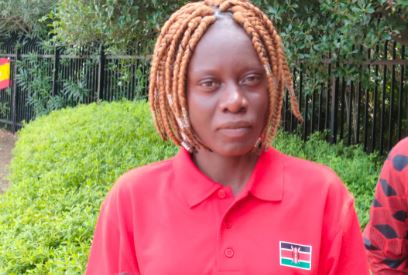 Athletes with a T13/F13 sport class have the least severe vision impairment eligible for Para-athletics.
Therefore, Munialo is classified under T12 category (a higher visual perception) than say Nancy Chelangat Koech, who is under 1,500m (T11).