To Wawira, disability is not inability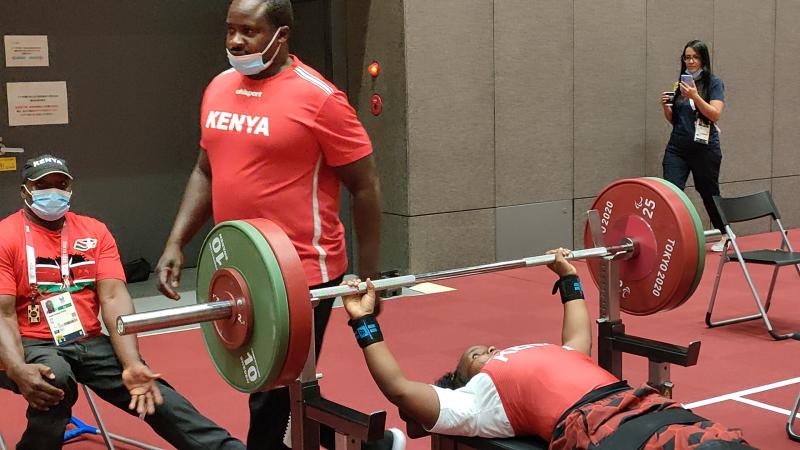 "Disability is not inability," Hellen Wawira Kariuki says softly as she reflects on how individual resolve has lifted her to the pinnacle of human endeavor for excellence; the Paralympics.
"If I took the easy line of, yeah I am disabled and therefore I cannot pursue sports, I would be back home," Wawira said after her final training session at the Tokyo Convention Centre, yesterday.
Bubbly, charming, and full of self-esteem that belies the paraplegic condition that has confined her to a wheelchair, Wawira is a true picture of a person who has found purpose in sport and positive thinking.
The 29-year-old Powerlifter will be the first Kenyan in action tomorrow (at 7 am Kenyan time) as the 2020 Tokyo Paralympics enters its third day.
Knowing all eyes will be on her, Wawira admits she is nervous but confident of a good outing.
"I have this confidence inside me that this time round, I think I can do it. When I left home, my confidence was really high and I know anything is possible here in Japan," Wawira said adding that missing out on gold in Dubai during the World Cup has inspired her to keep pushing on.
"At the World Cup in Dubai, I did not have good performance, but that is the nature of sports sometimes you win, sometimes you lose, it was not my time then, but now I am motivated by that and ready to show the world my worth," she said.
"The first hurdle in life is accepting the challenge you have and doing something about it. As for me, I accepted my condition and since then, I am very happy with the direction my profession is going."
"I have a wonderful technical bench that continues to push me on. It is a tough sport but nothing is easy in life," Wawira said of her handlers comprising head coach Lena Nyaboke, loader David Maore and Team Manager Joseph Ochieng.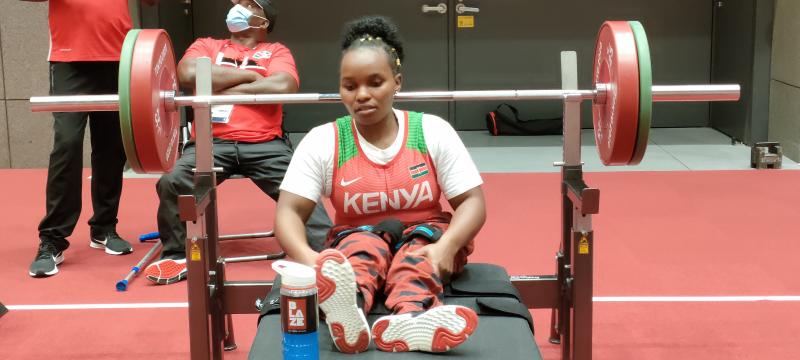 "I am also lucky to have wonderful people around me. My family is very supportive and I must pay tribute to my local coach Kennedy Ngatia from Embu. Back in my village, people are beginning to notice my development through sports. I hope it will inspire others to take to the sport.
Wawira's focus, however, is on tomorrow's competition where she is targeting to lift up to 100kg.
Wawira's coach Lena Nyaboke is confident of a good outing. "I know China poses a threat, but I think Wawira is in good shape," Nyaboke said.
"Preparations have been good since we entered the camp and I thank the government and the Ministry of Sports for ensuring we go into residential training camp early, which helped us gauge our fitness. We have confidence we will win gold in this event," Nyaboke, said.
"Competition is not stiff, its only one athlete from China who lifts 107kg, but if Wawira lifts 100kg, then she can go ahead and defeat her, she is a hard worker and I am confident she will deliver gold because she believes in herself."
Team Kenya Paralympics will be represented by eight other athletes, seven of them on track events, while Asiya Mohamed will take part in Rowing Single Sculls.