USA Olympic rugby 7's team beat Kenya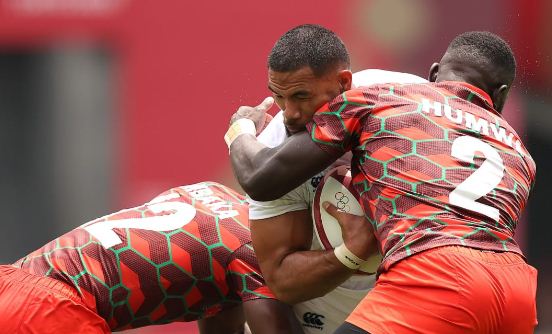 United States sevens rugby coach Mike Friday says he is happy to have the bragging rights for once of having beaten Kenya at the Olympic Games.
Friday, who is better known to Kenyan fans as Otoyo during his stint as the Kenya Sevens coach was however quick to say that the 19-14 win over Kenya was bitter-sweet.
"I am very happy to have the bragging rights of having beaten Kenya, but I also want them to do well so I will enjoy the win but praying that they do well in the next match," Friday said.
"This is a good win for Otoyo and I am sorry for the millions of Kenyans who wanted their team to beat USA, but I am wishing them all the best in their next game."
The Englishman was also full of praise for Kenyan players and coach Innocent Simiyu, pointing out that they have improved from the last time he was in charge.
"As always the Kenyan boys play with a lot of desire and heart and we always knew it was going to be very tough. The game could have gone either way and I am very proud of the American boys that we managed to go past a very physical and talented Kenyan side," he added.
"The Kenyan fitness has improved and the ball handling skills are also much better and I know they will do well in their next matches."
He also pointed out that coach Simiyu was a very clever and tactical coach and it showed when Kenya took the lead in the last stages of the match before USA hit back with a last gasp try.
USA drew the first blood in the match as Carlin Isles raced to the try line for an unconverted try after four minutes before their captain Madison Hughes added another converted try.
Kenyan though hit back through the field captain Collins Injera's converted try just before halftime as the teams took the breather with scores at 12-7.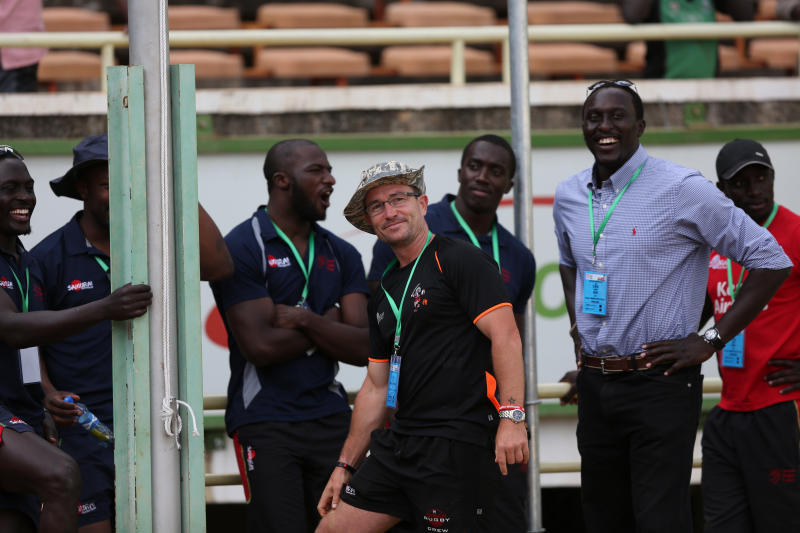 Kenya then took the lead with a try from Jeffery Oluoch, but after what would have been a match winning try from Willy Ambaka was ruled out after TMO consultation.
USA broke-through after a scrum with Iosefu Martin getting the try that broke Kenyans hearts.
South Africa will now take on Kenya in the final match of day one at 1pm Kenyan time.