Team Kenya wins Kurume City hearts as Ceremonial kit voted one of the best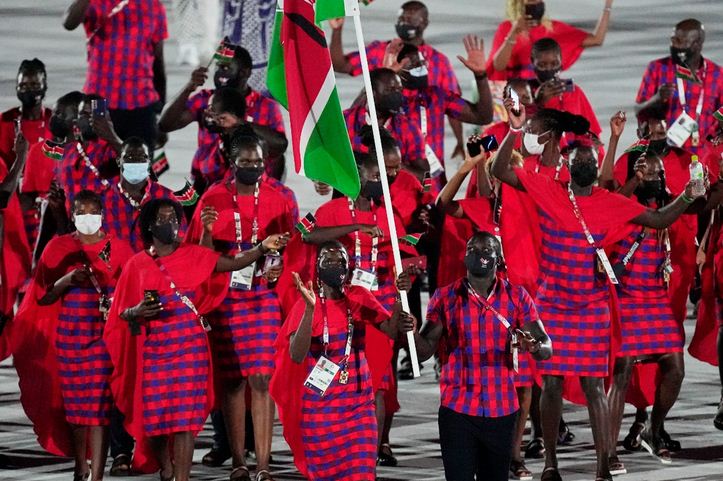 Kurume City Chamber of Commerce has paid tribute to Team Kenya for pitching camp in their municipality in Fukuoka, a move they said has put the bustling city on the global map.
The officials said this when they paid a courtesy call on Saturday at the Kenyan Embassy in Tokyo where they met Ambassador Irina Tabu and Sports Cabinet Secretary Amina Mohamed.
"Kurume City is indebted to Team Kenya for choosing to come and stay with us. We wish them well at the Tokyo Olympics and hope to see you once again," Kurume City chairman of Chamber of Commerce and Industry Yasuto Motomura, said.
Sports CS Amina thanked Kurume City business leaders for according Kenya a tranquil environment to train ahead of the Olympics.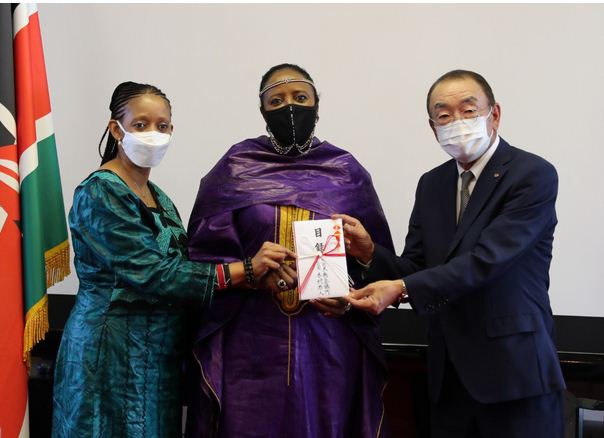 "The people of Kurume enjoyed having the sportsmen and sportswomen of Kenya in their city. I think they felt the Olympics did not just pass them by, but that they were part and parcel of the Olympic journey because of a team from a country that they consider to be an ally and friendly; a country that has had a long relationship with Japan," she said.
"We expect the Paralympians to also spend some time in Kurume and, therefore, it is important that we keep these closer ties intact."
Commenting on Kenya's showing during the opening ceremony at the 64,000-seater stadium on Friday and grazed by world leaders including French President Macron, Amb Amina said:
"It was amazing. Wonderful. We are proud of our heritage that when we dress up according to our heritage. We came out with confidence, happy, and it showed that we have a spring in our steps and that the rest of the world need to see those springs."
She added: "I think that everybody looked wonderful, the ladies looked amazing, the men looked really very good.
"We are happy to have been voted as one of the best dressed teams at the Olympics. In fact, the Olympic message itself on Kenya when we walked out told the story for us."
Amb. Tabu praised the attitude of Team Kenya, wishing them the best of luck during the 32nd Olympiad.
"We are behind the team and really happy with the way they have applied themselves in training," Amb. Tabu said.
"Due to the Covid-19 pandemic, it has really been difficult for the athletes. However, we have to trust the protocols put in place by the Japanese government and IOC to ensure everyone is safe," she said.