Time to say goodbye to Keino: Centre for Multi-party Democracy to meet candidates and executive ahead of elections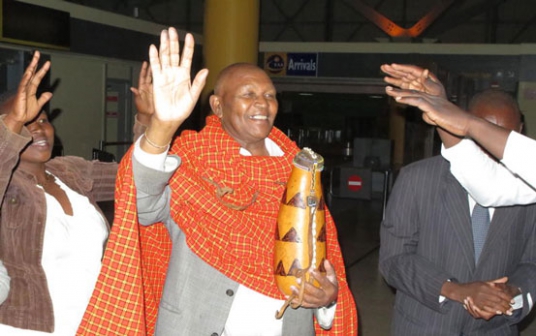 Keino to know whether it's time to say goodbye
With September 29 elections fast approaching, team to agree on way forward.
There will be no fresh nominations ahead of this month's National Olympic Committee of Kenya (NOCK) elections.
The announcement by Centre for Multi-party Democracy (CMD) effectively locks out NOCK president Kipchoge Keino from defending his post.
Keino had not expressed interest in contesting for the top post, but had been hoping that the nominations could be opened afresh to enable him defend his seat.
But CMD Executive Director Carey Francis Onyango said yesterday the September 29 elections would be a continuation of the process that aborted four months ago.
"The May 5 process was not nullified. In our view, it was adjourned and will therefore proceed from where it was left off. This is also in line with the directions given by the International Olympic Committee (IOC)," he said in a statement to NOCK.
The CMD boss also took issue with a new set of rules and regulations issued by NOCK, saying it would constitute grounds for nullification of the electoral process.
"The board was ready to conduct the elections on May 5 but the only dispute outstanding relates to the candidates and voters who had been locked out.
"It has been agreed that this matter will be discussed and resolved by the general assembly," Onyango wrote in the statement.
Further, the electoral board seems to take issue with an agreement between NOCK and CMD purportedly drawn by their lawyers.
"We have inquired from our lawyers whether they prepared the purported agreement forwarded to us by NOCK.
"They have disowned the same and we view it as illegal and fraud on your part," added the statement.
The electoral board also accused NOCK officials of snubbing a meeting they had planned with them last week after CMD insisted that it should be held at their offices for the sake of neutrality.
The letter came a few hours after CMD had announced that it will hold a meeting with all stakeholders to agree on the way forward regarding the polls.
According to Irene Tindi, a programme officer at CMD, today's stakeholders' meeting is expected to sort out all outstanding issues regarding the process.
"We have invited all candidates, voters and NOCK executive committee members to discuss the electoral process going forward," she said.
In regard to a directive issued by International Olympic Committee (IOC) concerning the role of CMD, Tindi said they have been given autonomy to handle the process and will live up to the same mandate.
"Our position on the IOC directive is that NOCK should not interfere with the electoral process as it is being handled by an independent and professional body.
IOC's Miro Piro said any disputes that cannot be resolved by CMD should be presented to the elective general assembly before the end of the process.
"We also understand that any issues that we cannot resolve will be referred to the general assembly," she said.