IOC appoints two observers, warns of dire consequences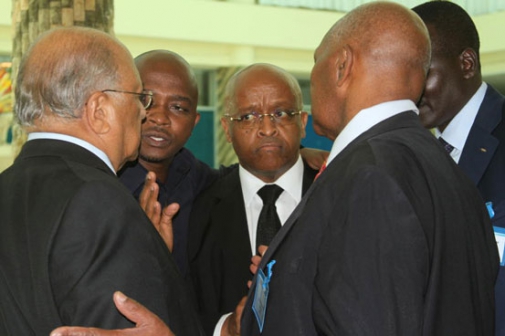 The International Olympic Committee (IOC) and Association of National Olympic Committees of Africa (ANOCA) have appointed Mr Jérôme Poivey, Head of Institutional Relations and Governance at the IOC NOC Relations Department, and Mr Mohamed Azzoug, ANOCA President's Chief of Staff to oversee the adoption of the proposed new constitution by the National Olympic Committee of Kenya on Tuesday, in Nairobi.
This follows the abrupt adjournment of last Tuesday's (February 28th) Special General Meeting by the Nock Executive after a majority of affiliate federations declined to subject to a vote the proposed new Constitution.
However, in a stern letter dated March 3, addressed to Nock President Kipchoge Keino, Secretary General Francis K Paul, Members of the Executive Committee and General Assembly and Nock, the global body warned of dire consequences if the meeting does not take place.
"We call on you to take responsible and constructive action to conclude this process smoothly on March 7, in accordance with our roadmap and all our previous agreements.
In this spirit, it is expected that you abstain from circulating any further counter-productive communications on the past situation and/or threats of future legal action between yourselves, which do not contribute to pacifying the situation. We must now look for a peaceful and successful meeting on March 7 in an atmosphere of mutual respect, understanding and trust," read part of the letter.