FROM TEAM KENYA TO 'TEAM GHETTO': Heartless, buck-passing NOCK books our heroes and heroines into shanties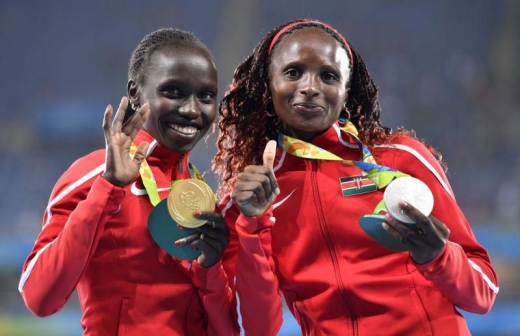 When one thought the National Olympic Committee-Kenya had reached the lowest point of their blunders, somehow they found an ingenious way to sink further.
The last batch of Team Kenya in Rio de Janeiro was forced to spend the night at a dingy hotel on the outskirts of Rio following the closure of the Olympics Village by the organisers on Wednesday.
According to sources in Rio, NOC-K failed to secure air tickets in time and forced the team to spend an extra night in Rio before departing yesterday evening via Luanda, Angola. The gallant athletes are expected this evening at 8pm.
In a social media communication with team members who were pissed off with the development, the athletes said: "We are actually in a slum, the rooms are so bad and full of mosquitoes.
Contracting zika here will be very easy. The food is even the worst. We intend to just sleep without eating. Some athletes are saying they will sleep in the team bus including Mheshimiwa Korir (Wesley).
"Our managers led by Arap Soi (Chef de Mission) and Chacha (assistant Chef de Mission) remained in town and are yet to be seen here. Only Joseph Kiget is around, he is trying to convince us that it's only one night here, that we should just be patient," the athletes continued.
Team Kenya Captain Wesley Korir was caught up in the debacles and wrote on his Facebook page: "The best country in the world will spend their night in this 'slum' like area in Rio after the Olympic village was closed!!! Unbelievable mistreatment of athletes!!!"
But according to NOC-K Secretary General FK Paul, tickets was the sole responsibility of the Sports ministry.
"They were aware the games were ending on August 21, and the village was to be closed on August 24. They could have planned in advance," said Paul.
Most of the top runners arranged their own tickets back home immediately upon competing in their respective events and the remaining team will arrive today (Friday) at 8.00pm at Jomo Kenyatta Airport, Nairobi.