Leroy and Urshlla Gomes: Every rally event is honeymoon for us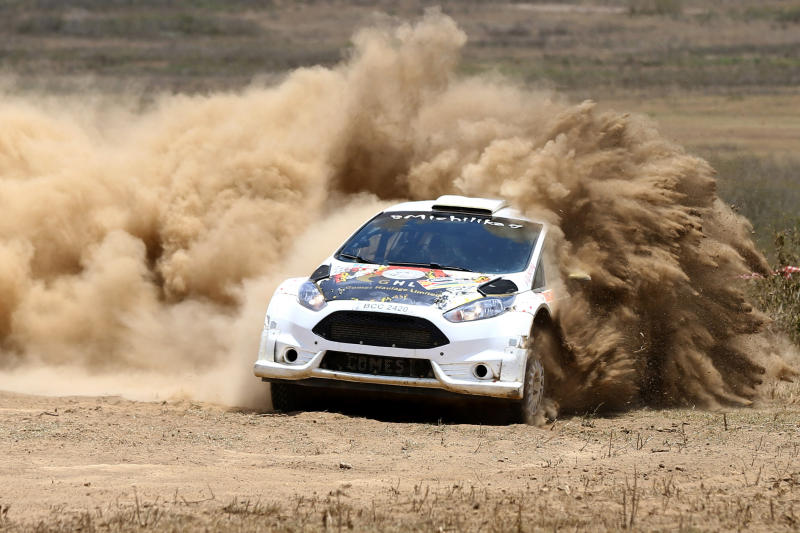 Nothing can stop Zambian power couple Leroy and Urshlla Gomes from hanging out together, not even their children.
Their union, which now looks like a match made in heaven, has been tightened by rallying.
The husband and wife crew has been racing together since 2015, a team work that has brought them countless trophies and glory.
"I'm the one who introduced Urshlla to rallying, but I had to beg her to embrace the sport," Gomes told Standard Sports.
"That day, her brother who was then my navigator, was not available so I convinced her to call out the pace notes for me.
"She accepted the request, but after giving it a trial she loved the race as she found it very interesting. From that day, Urshlla has been my number one co-driver," said Gomes.
The 40-year old speedster says racing with his wife is such a good experience that has made their union intact and tighter.
"I'm that driver who stays on the road, I keep it clean, so being with Urshlla has brought us this closer, it has strengthened our union. Every rally for us is a honeymoon, it's like we are celebrating our wedding day. Besides competing, we are having mad fun in the championships," he said.
The great chemistry between the two has seen the couple bag over ten international contests among them the Bandama Rallye in Ivory Coast this year and the Vivo Energy Rally in Zambia in 2020.
The duo are also the current leaders of the African Rally Championships (ARC) series on 30 points.
Gomes admits it took them time to gel behind the wheels as they endured grueling three years to get their first motorsports victory.
The on fire duo took part in the second leg of the ARC series in Naivasha dubbed Equator Rally that ended on Sunday.
They made history as the first couple to rally in the Kenyan leg of the continental showpiece.
It was the second time that Gomes was trying his luck in the Kenyan circuit, having come second behind three time African champion Manvir Baryan in 2017. "Manvir was such a brilliant driver, it's unfortunate that he's not here to race with us at the moment. I hope he makes a return to rallying soon," Gomes said.
Gomes believes Kenya has the best drivers in the continent because they are used to rallying on tricky roads and conditions.
"Back home in Zambia we are used to smoother and faster stages, but here it's a mixture of everything. I believe these uneven conditions is what has sharpened Kenyan drivers to be top in Africa," Gomes said.
The duo will return to Kenya in June to make their debut in the WRC Safari Rally that will be held in Naivasha.
Related Topics