Thethy and Nanji ready for national rally debut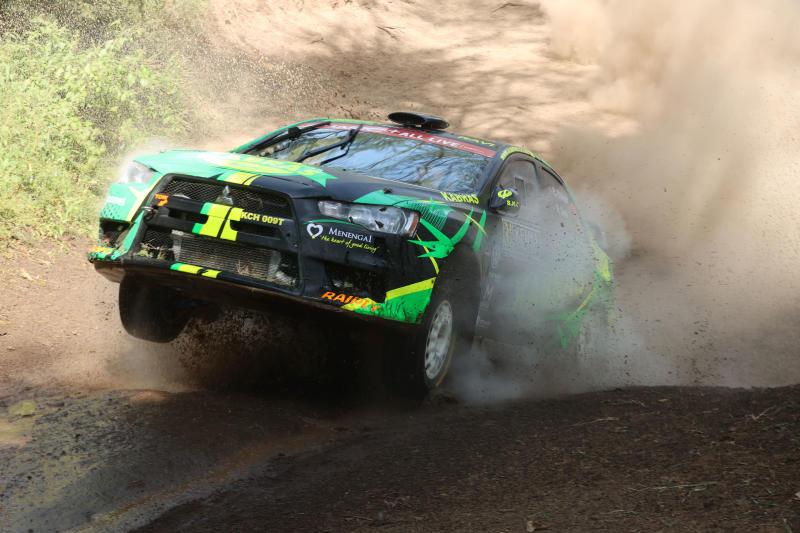 The final leg of the Kenya National Rally Championships (KNRC) series is set for this Sunday in Ilbisil, Kajiado County.
The circuit, dubbed KCB Guru Nanak Rally, has attracted autocross youngsters Rajveer Thethy and Sameer Nanji who will make their debut in the Kenya's premier motorsport event.
Thethy, 18, will team up with immediate former Autocross Quad Class champion Wayne Fenandes in a Subaru Impreza N10 built and prepared by Promotor works while Nanji will partner with Zaib Azhar in his VW Golf/2WD car.
"I sat with Rajveer for practice and I must admit that he was very impressive on car control," Fernandes told Standard Sports.
"He was also quick in comprehending the pace notes. We managed to write our own notes and put them to the test. I'm confident he would improve on his approach to turns and straights," he said.
"It was a good feeling to sit in a rally car again after a long while"
"The last rally I did was with Daren in Machakos. I'm looking forward to this weekend's Guru Nanak Rally," added Fernandes, who is also the former KNRC 2WD navigators' champion.
Thethy and Nanji will compete under the R&S Racing Team, an outfit they are hopeful will nurture the vast experience they gained from autocross.
The R&S Racing Team had a performance test in Naivasha last weekend ahead of the Guru Nanak Rally championships.
Thethy is a three-time autocross champion in a 2wd buggy and car. He is now moving classes to turbo in the KNRC and Open in the autocross.
Thethy started off his autocross career at the age of 12 and has since won three championships.
He won the junior championships twice in a row, in 2015 and 2016, before claiming the 2021 Autocross 2WD Non-Turbo Car Class championship in a Daewoo Cielo.
He is now on the cusp of greater things as he seeks his fourth title next season. Thethy is the son of the 2003 Kenya National Two Wheel Drive Rally Champion, Charan, who is also his son's greatest mentor in the sport.
Charan won the national title in a VW Golf GTI which were synonymous with rallying in the country back then.
Thethy, who is also a Third Year Bachelor of Commerce student at Strathmore University, said making his debut in a new car and on a surface, will be quite challenging even though he expects it to be full of fun.
Nanji started off his career with go-karts.