East African Mini Classic Rally 2021 revs off in Nairobi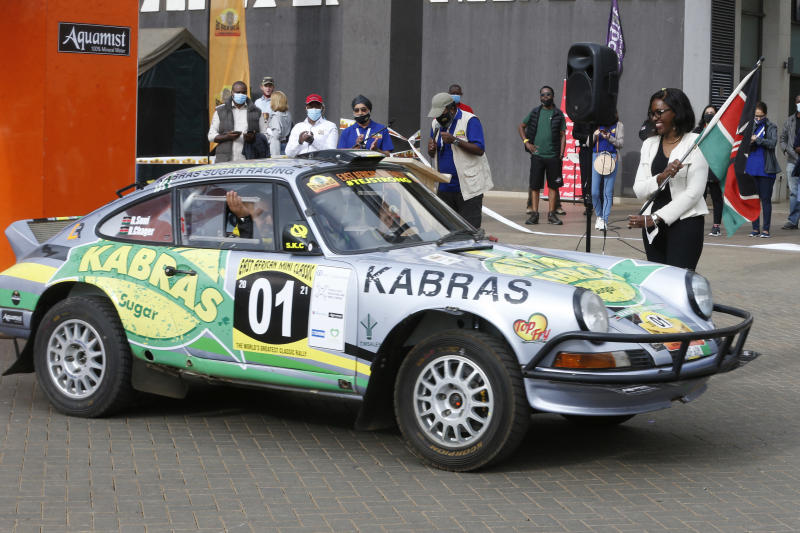 The sound of the crackle of rally exhausts filled the air on Wednesday morning at the Karen Waterfront as a mini version of the East African Safari Classic Rally took off in earnest.
Teams from countries including USA, Bulgaria, UK, Zimbabwe, Oman and South Africa are competing for the ultimate prize against the strong Kenyan representation, including former winner Ian Duncan.
The three-day event will cover over 1,000 kilometres across the tough, but stunning, Amboseli terrain synonymous with the world's greatest classic rally.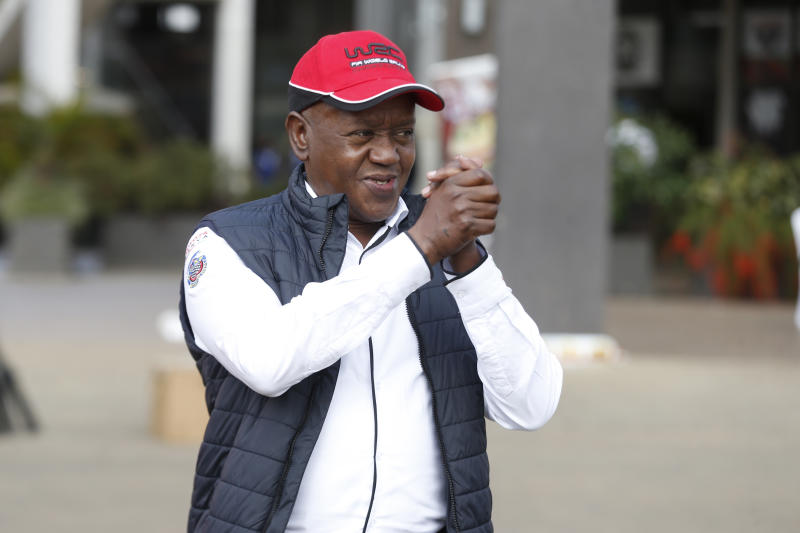 "The day is finally here. We've undertaken all efforts to ensure the safety of drivers, rally enthusiasts, passersby and wildlife, whilst putting on a magnificent show. Amongst other criteria, our course is designed to avoid populated areas and heighten general safety awareness among drivers and the community," Event Director, Tash Tundo said.
This mini-rally is being held as a precursor to the 10th edition that is set to take place on 10th –18th February 2022 and all plans have been put in place to ensure motorsport enthusiasts are treated to a spectacular show.
Leading the Kenyan charge will be Eric Bengi and navigator Gatimu Mindo, who competed in this year's 2021 WRC Safari Rally, competing in the East African Safari Classic Rally for the first time in an iconic rally car, the Datsun 180B. Other marquee rally brands such as Porsche, Ford, Skoda and Peugeot are joined by "Raid" vehicles including cars and buggies from CR-T and Land Rover.
In consultation with the Ministry of Health, the event competitors, organisers, sponsors and support staff will adhere to strict COVID-19 protocols including mandatory and regular PCR tests, social distancing and wearing of masks.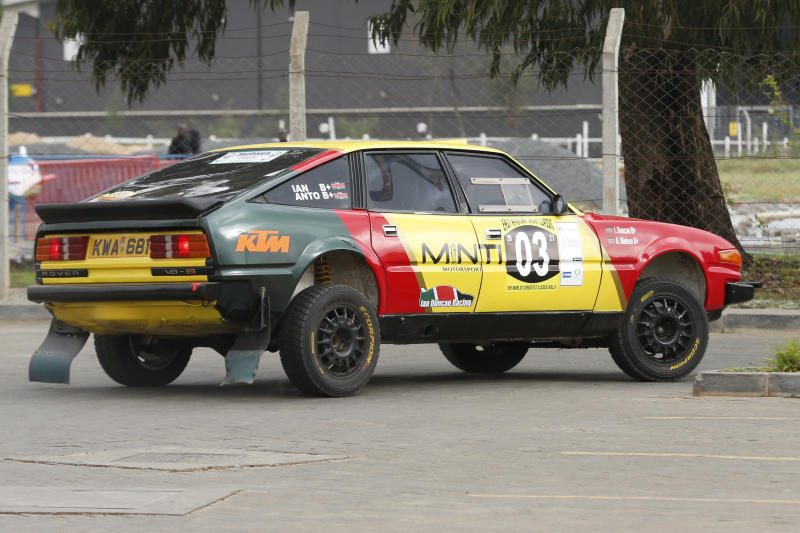 "As a significant group of people, we have taken our responsibility with regards to COVID-19 particularly seriously, creating one of the largest sporting bubbles in Africa," added Tundo.
That sporting bubble will also bring significant investment into hard-hit, tourism sensitive economies such as Amboseli, with over 1,000 hotel rooms being occupied and an injection of more than $1m into the Kenyan economy.
Whilst the local economy benefits, the eyes of the world will be able to follow the rally through new technology innovations including live-tracking of vehicles, available at the rally website and across its social media platforms including Facebook and Instagram.
"Kenya is an amazing landscape for a rally. Whilst the terrain is challenging it is also absolutely stunning and we have a team of media capturing it with the intent of sharing Kenya and our rally with the world" Tundo said.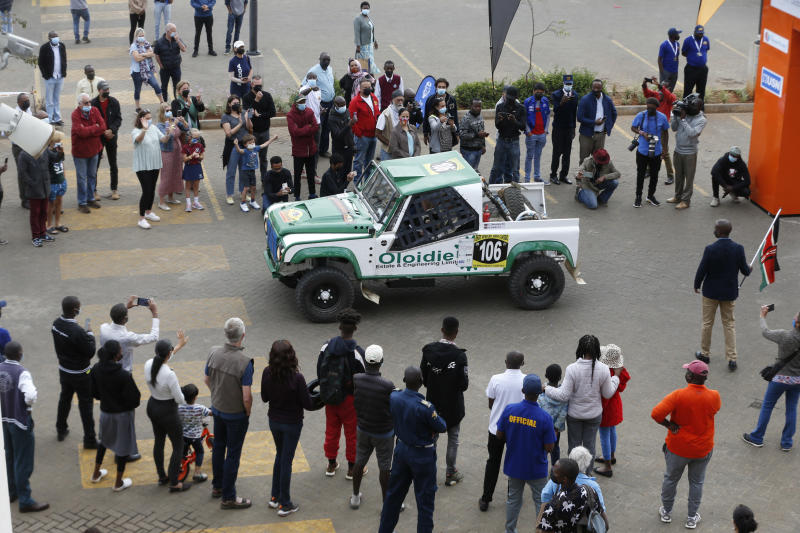 East African Mini Classic Rally
CS1 Corner Baridi
1 Baldev Singh Chager /Ravi Soni CL3 PORSCHE 911 KABRAS SUGAR RACING 00:23:23.6
2 Ian Duncan/ Anthony Nielsen
CL4 ROVER V8 MINTI MOTORSPORT 00:23:31.0
3 Geoff Bell/Tim Challen
CL3 DATSUN 240Z
DANSPORT 00:23:42.2
4 Piers Daykin/Marcus Rayner
CL3 DATSUN 280Z ROCCA RALLY TEAM 00:25:23.7
5 Raaji Singh Bharij /Gavin Laurence
CL2 FORD ESCORT MK1
RAAJI RALLYING 00:25:25.4
6 Jonathan Somen /Richard Hechl
CL2 FORD ESCORT MK2
SCUDERI DAGORETTI 00:26:41.6
7 Rommy Bamrah/Harvey Jutley
CL3 DATSUN 240Z PAN AFRICAN RACING 00:27:36.5
8 Aslam Khan/Arshad Khan
CL3 PORSCHE 911 ALS MOTORSPORTS 00:27:51.9
9 Ben Woodhams/Kavit Dave CL4 FORD CAPRI KNIGHTFRANK 00:27:55.5
10 Shakeel Khan/Assad Mughal
CL2 FORD ESCORT MK1 ALS MOTORSPORTS 00:28:35.2
11 Glen Edmunds/Jiri Kotek CL1 SKODA CLASSIC SKODA 00:28:40.3
12 Iain Dobson/Dougie Rundgren CL1 SKODA 130 LR/B CLASSIC SKODA 00:29:07.9
13 Joey Ghose /Imran Khan CL2 NISSAN VIOLET GT MINTI MOTORSPORT 00:29:16.3
14 Eric Bengi /Gatimu Mindo CL2 DATSUN 180B EAST AFRICAN CLASSIC RALLY 00:30.24.7
15 Bob Sehmi/ Kyle Luca sCL2 FORD ESCORT MK2 PAC MOTORSPORTS 00:30:36.2
16 Nish Lakhani /Teeku Patel CL2 DATSUN TERRA SAFI ECO SOLUTIONS 00:33:13.0
17 Maxine Wahome / Safina Hussein Khan CL2 NISSAN 160J MINTI MOTORSPORT 00:35:34.8
18 Hamza Anwar /Adnan Din CL1 TOYOTA LEVIN AFRICAN ECO SAFARIS 00:38:05.5
19 Karan Sehmi /Raju Sehmi CL2 FORD ESCORT MK2 PAC MOTORSPORTS 00:38:13.6
20 Shabaz Anwar/ Azar Anwar CL4 BMW 535 AAM ACADEMY
00:40:03.7
21 Asad Anwar /Rob Warmisham CL1 TOYOTA LEVIN AFRICAN ECO SAFARIS 00:40:13.0
Who stole Humphrey Kayange Gold?
Kayange was awarded the Presidential Order of Golden Warrior (OGW) by former President Mwai Kibaki for his contribution to rugby.