F1 legend Michael Schumacher is 'here, but a little different...'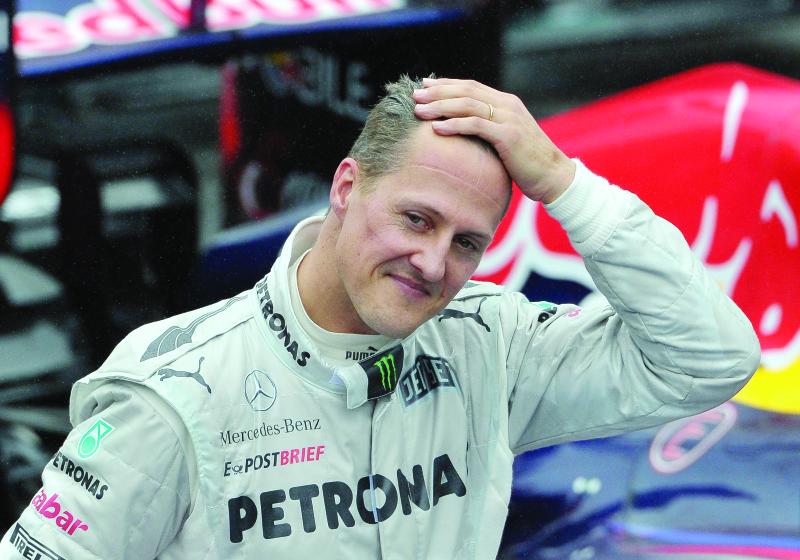 In October 2012, after 91 pole wins, 155 podium finishes, 8 pole positions and 7 World Drivers' Championship titles, Michael Schumacher announced he was retiring from Formula One. This time, for good.
The German racing legend had already retired a first time, on September 10, 2006, after winning the Italian Grand Prix at Monza with Ferrari.
"There's been a lot of discussion for a lot of time concerning my future and so on, and I think all the fans, all the motorsport interested people have a right to be explained what is to happen. You have to find the right moment and we feel this is the right moment," an emotional Schumacher said at the press conference.
Even though he made a comeback with Mercedes three years later, his words at that first retirement press conference are ones to savour, considering his current state.
One thing about Schumacher is that little is known about his private life. Little is known about his health, ever since that tragic Ski accident while in the Combe de Saulire close to Méribel in the French Alps on December 29, 2013.
Even though he was wearing a helmet and, in the company of his son Mick, Schumacher, reportedly sustained a severe injury and had to be put in a medically induced coma for six months to help lessen the swelling of his brain.
He came out of his coma in 2014, and after days of examination, he was allowed to rehabilitate from his Lake home in Geneva, Switzerland.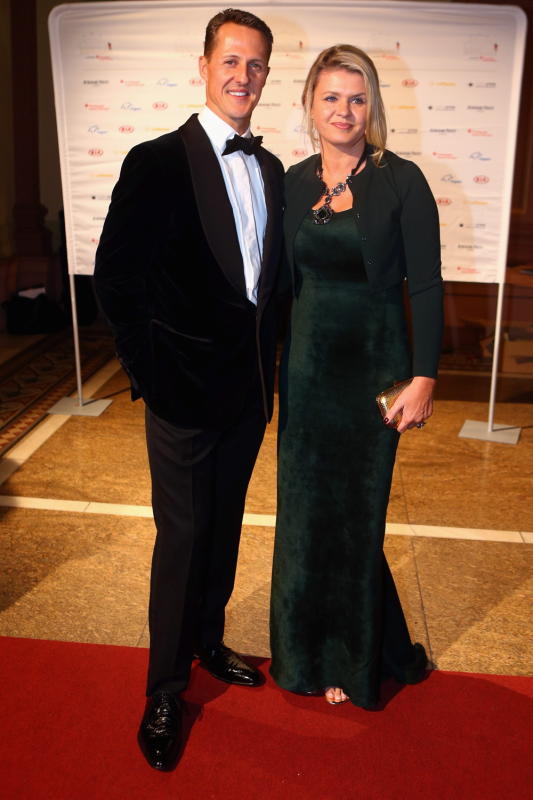 Despite interest from fans all over the globe, Schumacher's condition has been kept discreet, with only FIA President Todt speaking on occasion, about the former racer's recovery journey:
"I've spent a lot of time with Corinna since Michael had his serious skiing accident. She is a great woman and runs the family. Thanks to the work of his doctors and the cooperation of Corinna, who wanted him to survive, he survived - but with consequences. We hope that things will slowly but surely improve," Todt told a German outlet.
In what is considered the 'most-detailed update' ever on Schumacher's health, his wife appeared in a Netflix documentary titled 'Schumacher' to be released on September 15, revealing the F1 champion is still fighting to recover, is "here but different".
"Everybody misses Michael, he is here, different, but here. He still shows me how strong he is every day. We're together. We live together at home. We do therapy. We do everything we can to make Michael better and to make sure he's comfortable. And to simply make him feel our family, our bond. And no matter what, I will do everything I can…" says Coreen in the snippet.
Schumacher, 52, has his son already racing in 1 for team Haas.
Mick, started his career with karting in 2008 and advanced to the German ADAC Formula 4 by 2015. He then moved to Formula 2 in 2019 after winning the 2018 FIA F3 European Championship. He won the Formula 2 Championship in 2020, eventually seeing him follow his father's footsteps into F1.
Mick, spoke to press about his father's health, and hoped they would share new experiences.
"I think Dad and I, we understand each other now in a different way simply because we speak a similar language, the language of the engine, and would have much to talk about. That is my head most time, thinking that would be so cool. I would leave everything just for that," he said.
Looking back at Schumacher's words, perhaps the world will have to find the right moment for Schumacher to return.