Will series leader Rovanpera leave others in the dust?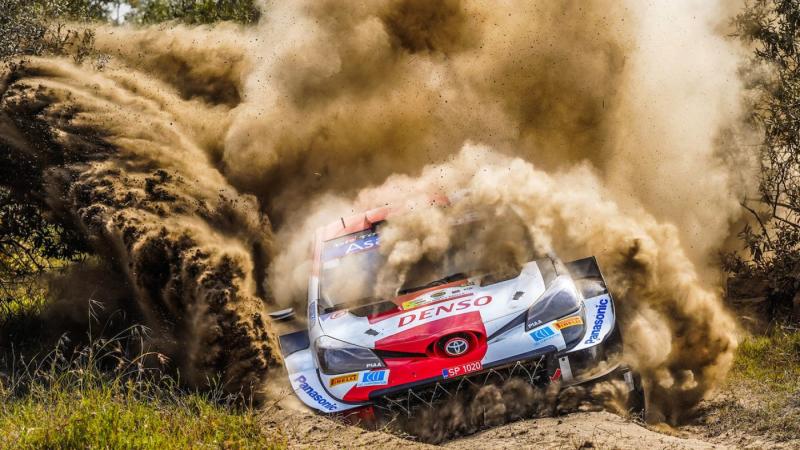 FIA World Rally Championship leader Kalle Rovanpera has acknowledged the challenge that lies ahead of him at Safari Rally Kenya.
With a 55-point advantage at the top of the championship standings, the Toyota Gazoo Racing driver is guaranteed to leave Africa with his lead still intact regardless of the outcome - but he's not resting on his laurels.
Because of his championship position, Rovanpera will open the road on Friday's opening leg, sweeping the dust and loose gravel away to make a clean line for those running further back.
The Finn was tasked with the same job at Rally Italia Sardegna earlier this month, where he strengthened his title bid despite finishing down in fifth. In Kenya, he's expecting a similar test.
"It's going to be a tough event," Rovanpera told WRC.com. "Last year already we saw a lot of issues, so to open the road and still have a good rally there would be good."
"It's quite a different rally to usual, and it's maybe not the one you enjoy the most when you are in the car, but of course the scenery is great. It's a special place and you need to approach it a bit differently too."
"Sardinia was maybe not as strong a rally for us as we wanted it to be, but I'm hoping that in Kenya maybe we will not lose so much time opening the road and we can try to have a good weekend."
"Last year, it was a good rally for us overall, we were just a bit unlucky to get stuck when we did at the end of Friday. This year we will try to avoid things like that and tackle the event in a better way, because we see a lot of difficult conditions there and things we don't normally see in modern rallies," he added.
Toyota Gazoo Racing sporting director Kaj Lindstrom echoed Rovanpera's comments and added that the team has a plan in place to try and bring home more valuable points.
"We already talked about (our Kenya plans) before Sardinia," he said. "Even though Kalle is only young, he's mature in his mind. He understands that he can take what he can get in the Safari Rally, but not by doing anything silly."
The highly talented young driver garnered international attention when he started rallying at an exceptionally young age. He has been driving cars since the age of six, and bikes and ATVs since he was three.
He took part in his first rally, in Estonia, at just 10-years-old, and was competing in Latvia at 13, albeit only on special stages.
He became a fully-fledged WRC driver from the beginning of the 2020 season, when he switched to an all-new driver line-up at Toyota Gazoo Racing and became the youngest ever podium finisher at Rally Sweden.
He also prides himself as the youngest driver in history to ever win a WRC event after triumphing in the 2021 Rally Estonia at the age of twenty.
Related Topics