Thrill and spills as inaugural Lioness rally excites fans at Kasarani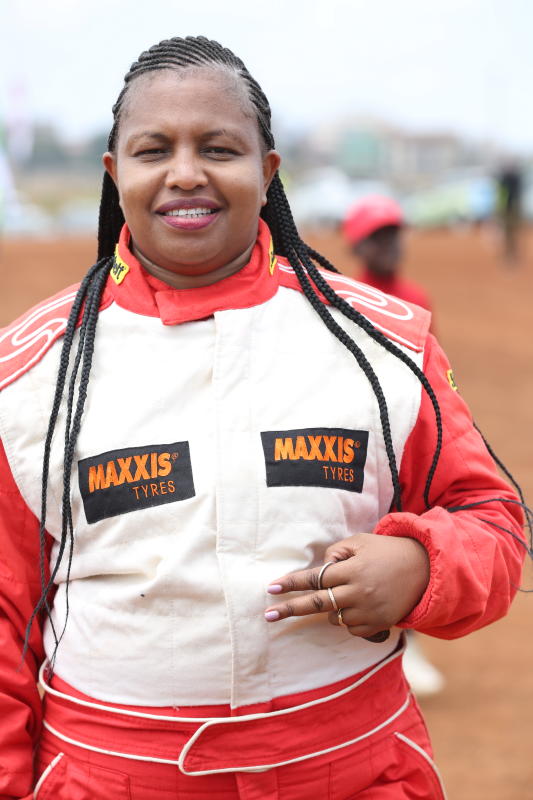 The Kenyan motorsports scene will never be the same again.
History on the rally books was yesterday re-written with the inaugural Lioness Rally at the Super Spectator Stage (SSS) in Kasarani, Nairobi.
The women-only race attracted eight daring teams that competed for glory. The dare-devil drivers engaged in a supremacy battle in the rough terrains, as they beat time in the gruelling five rounds of 12km circuit.
Their adrenaline rush attracted hundred of residents from the surrounding Mwiki, Kasarani, Dandora and Lucky Summer estates, who took vantage positions from their balconies and roof-tops. They were not ready to miss any bit of the action.
Other residents beat the chilly weather and choking dust as they peeped through their windows. There was no room for error.
The battle between women and machines was not for the faint-hearted. The drivers took the fans through breath-taking moments with their twists, turns, drifts and skids as they meandered through the sections.
"Today is a great testament that women have a bright future in the sport. There's hope for us to have our own championship soon," said State House Spokesperson, Kanze Dena.
Dena flagged off the race together with Principal Secretary, State Department of Culture Josephta Mukobe.
"Women have not been active in the game and today offers them a platform to break the bias," Mukobe said.
To Faith Milkah, the competition offered her best opportunity to honour her late husband, Jonathan Toroitich Moi, who was a force to reckoned with in the sport back in the '90s.
"It's my first competitive race and my intention was to complete the event. I also wanted to win in honour of my husband," Milkah said.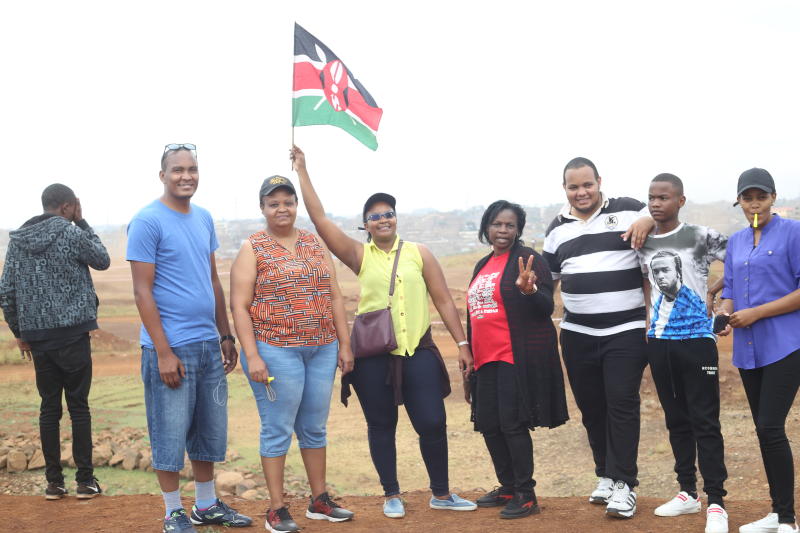 The JT Drift Queens driver, who was navigated by Hellen Wambui, said they have planned for Toroitich's third memorial on April 20.
"We miss Jonathan. I learnt a lot from him. He is the one who taught me how to drive and he helped me fall in love with motorsports. I'm happy to have been a part of his life, he's my hero. I'm doing all this in his honour," Milkah said.
To Pauline Shegu, the contest offered her a rare opportunity to meet up with her family who travelled from Taita Taveta County to be part of this historic race.
Shegu prides herself as the first Kenyan woman to complete a Kenya National Rally Championships series after she emerged eighth overall in Group N in 2011.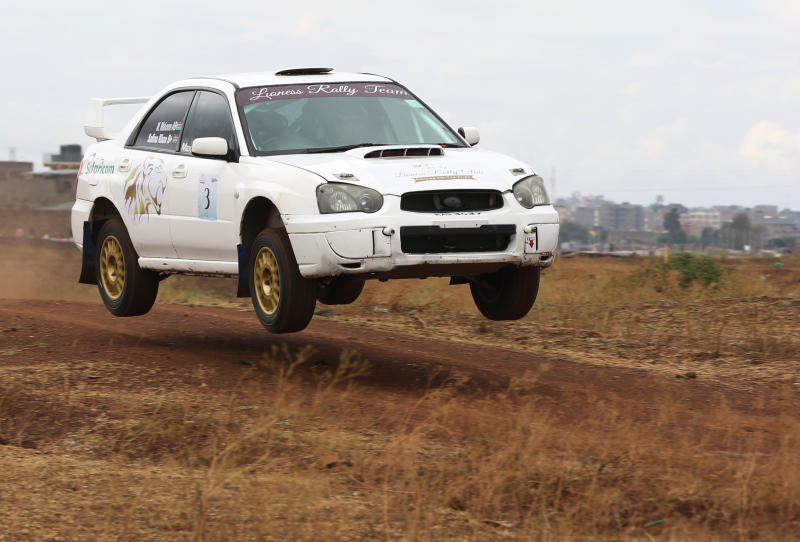 "The route was a bit slippery due to the early morning rains. It was wet and tricky, but our prior knowledge of pace-notes and the route came in handy," Shegu said.
Shegu's sister-in-law, Caroline, marvelled at her terrific speed as she watched and cheered her on.
As fate would have it, Stella Macharia and her navigator Peris Kiboi were unlucky as their Subaru Impreza hit the side of a tunnel within the racing track, before rolling.
In the end, Maxine Wahome of Tams Ladies Stars emerged the winner of the inaugural rally.
Navigated by veteran driver Safina Khan, Wahome clocked 17.16.1 to lift the event that attracted eight teams.
She was closely followed by Natasha Tundo, who timed 17.19.0 to finish second.
Macharia of Warembo Bila Make-Up and her navigator Kiboi did not finish the competition.
Related Topics