Rajesh Maini aims for top-20 finish in Classic Rally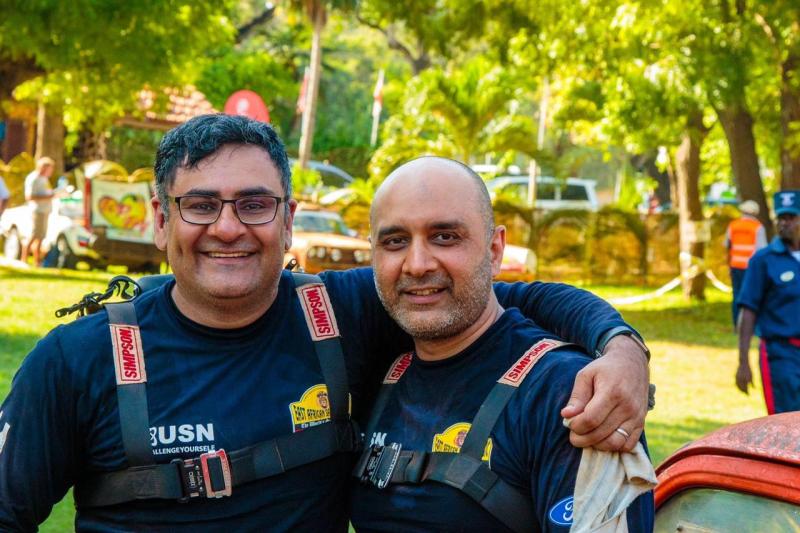 The tenth edition of the East African Safari Classic Rally (EASCR) has attracted drivers with very lofty ambitions.
Many of the 50 participants either want the overall gong or to just make it to the podium in the event to be held on February 10-18 in Kenya.
But unlike his challengers, Rajesh Maini has set for himself what he believes is a very realistic target.
"Top 20 finish is our focus. We were 23rd in our first outing in 2017.We also finished ninth overall in the recently held Mini Classic Rally," Maini told Standard Sports.
The 48-year-old father of two will be navigated by his long time partner Devan Bhundia during the contest.
The duo will comb the 5000km rough terrains, that starts in Naivasha and ends in Watamu, on a Ford Escort Mark 1.
"We are attached to the car, it's a product of our labour which we started building way back in 2015. The machine is almost complete, we are just making little tweaks here and there," said Maini.
"Otherwise we can confidently say we are ready for the action," says Maini.
Apart from souping-up the car, the duo are also working on their fitness levels and endurance to strengthen their willpower.
"We are very firm friends on the same wavelength, both inside and outside the car. We do a lot of gym and cardios, we are also planning to do small test drive with the car before we head for the competition," said Maini.
"Generally, we are well prepared for the event. We hope the rally gods will look down on us favourably," he added.
The duo will race under Team USN banner. They are seeded third in their group.
Other drivers in their batch include the Kenya National Rally Championships (KNRC) speedster Erick Bengi, Mark Bentley, Quentin Mitchell, Remon Vos, Simon Connolly, Aslam Khan, Kailesh Chauhan, Tommy Bamrah and Mitch McCullough.
Maini says he embraced rallying in 2010 as a passion. He started off with the Rally Raid category. Since then, he has taken part in one Classic Rally and three Mini Classics.
He has also embraced other motorsport categories including the Autocross, Hill Climb, KNRC series and the Rhino Charge.
"Rallying has always been my dream. I'm glad I'm living it now," Maini said.