How it feels to ride in a classic rally machine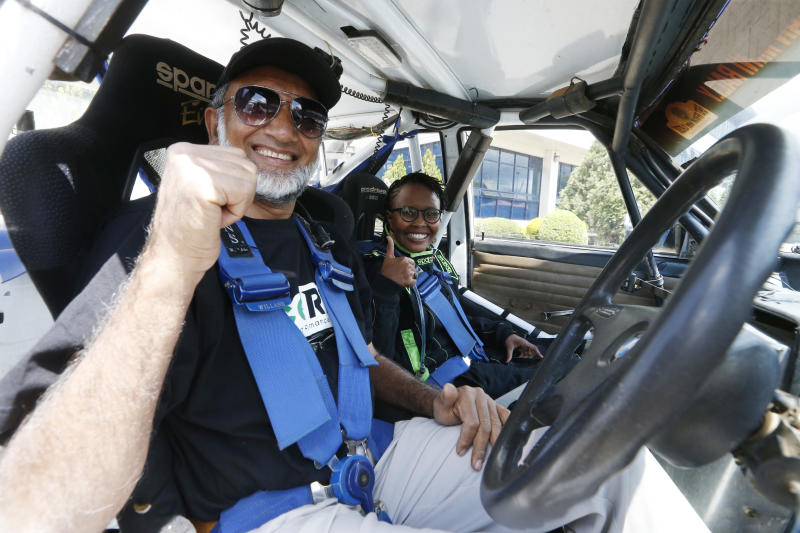 Imagine ridding in a rally car. Your vintage car swerves, drifts, inclines in unimaginable angles and performs other jaw-dropping stunts...
It sounds somewhat unreal but this is the experience an ardent rally fan, Juliana Rotich, got when she had a rare chance to ride in a classic rally car last week.
Rotich had a priceless moment with three-time Kenya National Rally Championships winner Azar Anwar, who was driving a 1978 BMW E28-535i.
"It was total excitement. I was not afraid," Rotich said. "It was just brilliant. I love rallying, so speed is not a problem for me."
After that short breathless stint, the Standard Group PLC Board Member feels she is ready to take up lessons and learn how to be a co-driver.
She hailed the late Orie Rogo Manduli for her bravery in the sport.
She has praised the current duo of Maxine Wahome and Lynet Ayuko, who are continuing with Manduli's legacy by ruffling feathers in the sport.
Rotich believes women can embrace the sport, just like men through pure passion, enrolling for training in rally schools or being part of the supporting team.
"All these will help women be part of the rallying community," she said.
Rotich cannot wait to have a glimpse of the 10th edition of the East African Safari Classic Rally slated for February 10-18.
"The event is very nostalgic; it reminds me of the days my late father would take me out during Easter holidays and watch as the cars raced," she said.