Rally: Baldev Chager wins Mini Classic Rally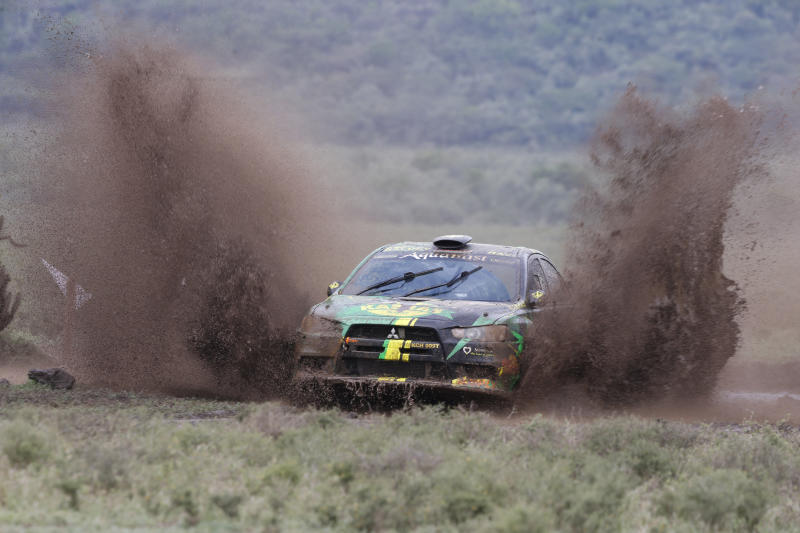 Defending champion, Baldev Chager clocked 06:29:27.0 to win the East Africa Mini Classic Rally in Amboseli on Saturday.
The Kabras Sugar speedster was closely followed by compatriot Ian Duncan who timed 06:37:06.1 to bag second place.
Geoff Bell of South Africa completed the podium in 06:41:17.5 for the third position.
"It has been absolutely amazing, just being in this car puts a smile on my face, winning an event with it is just magical," said Chager.
Delighted Chager paid tribute to injured rally driver Tej Rai who he dedicated his victory to.
"We miss Tej and his brother Onkar in this social and enjoyable occasion, we hope one day someone will come back from the family to drive a few classic cars at least."
Chager led the pack from start to finish on the final day to bag the coveted trophy.
He drove a Porsche 911 which covered over 650 kilometres of competitive stages in just under six and a half hours at an incredible average speed of over 100 kmh.
Duncan, in his MintiMotorsport sponsored Rover V8, was equally delighted after his second place finish.
"I had a string of issues with my classic car recently.
"To get to the end was really cool and to finish second was a bonus," Duncan said.
Duncan lauded the level of organisation of the event saying officials did a commendable job.
"It was a good entry and a well-run event," he noted.
Bell, who drove a Datsun 240Z, reiterated he cannot wait for the main contest in February.
"I had problems with my tyres so finishing behind Chager and Duncan is such a great honour," said Bell.
Local favourite Eric Bengi received a rapturous reception from his team and followers after climbing three places up the log on the final day to finish eighth overall in his MintiMotorsports sponsored Datsun 180B. Maxine Wahome continued with her impressive form to finish the fifteenth overall.
In the Rally Raid category, Mark Glen amazingly overturned a six-minute deficit at the end of day two to beat
Ross Field to the inaugural East African Mini Classic title in that category.
Event Director, Tash Tundo, reflected on the competition saying: "It has been a wonderful Mini Classic Rally, we've seen amazing races at incredible locations.
"The contest brought lots of old friends together in a competitive spirit.
"The camaraderie was so unmatched. We had 23 finishers out of 32 participants. We are all looking forward to the main event in February 2022," Tundo added.
The longest circuit of the three day gruelling event had 250 kilometres to be covered.
On their way to glory, the competitors drove along scenic views including the legendary Mount Kilimanjaro, the subject of the
Safari Rally Classic folklore, which cast its magical spell on the spectacular event.
East Africa Mini Classic Rally selected results
1.Baldev Chager 06:29:27.0
2.Ian Duncan 06:37:06.1
3.Geoff Bell (South Africa) 06:41:17.5