Wahome, Khan ready to relive Safari Rally memories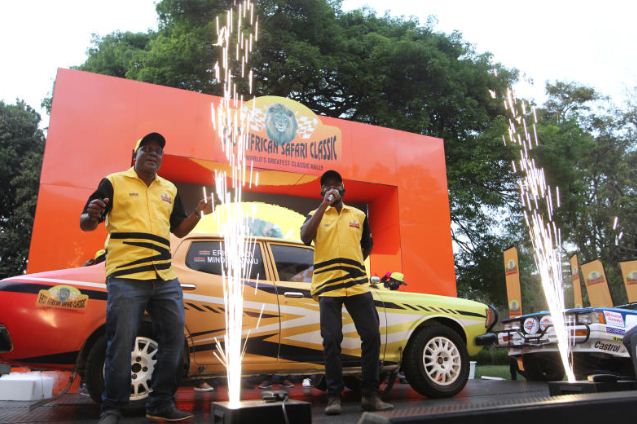 A section of young and upcoming drivers will be supported by a UK-based rallying team, Minti Motorsport, in the forthcoming Mini-Classic Rally slated for November 4-6, 2021 across East Africa.
Maxine Wahome and Safina Khan are the lucky drivers who will get the rare opportunity to experience the nostalgia, history and rich heritage associated with the Safari Rally.
"We are excited to have Maxine and Safina drive for us in the Mini-Classic. Our aim is to get this new generation of young rally drivers to 're-live' the Safari Rally," Minti Motorsport said in a statement.
The East African Safari Classic Rally (EASCR) board chairman Joey Ghose has supported the idea stating the only way to keep the motorsport heritage alive is by grooming upcoming drivers.
"Unless young and gender diverse participants are introduced in the classic rallying, then the true spirit of the Safari Rally which is an endurance event will disappear soon," said Ghose.
Harpal Sudle, General Manager at Minti Motorsport UK, said Wahome will drive a Datsun 160J - PA10 Model which is under 2000cc.
Sudle explained the car has been built for reliability rather than speed. He said the machine and its spare parts will arrive later this month.
"It will be a baptism of fire for Wahome as she will not have had as much seat time but I assure her of total support that will be all inclusive," said Sudle.
"The support will include the service crew of whom nearly all are local mechanics who have worked with Minti Motorsport during the year, servicing of the vehicle, spare parts, fuel, tyres and accommodation.'
He added: "Our aim is to bring on board the younger generation into Classic Rallying.
"It's really good to see brand new entries in the Mini Classic from the likes of Onkar Kalsi and Rashminder Bhabra emerging on to the classic scene.
"These endurance events, as they started off were all about having a good time, which is something that has lost relevance these days."
Sylvia King and Ann Taieth are one of the few ladies crew to have managed to compete in the real Safari Rally.
They drove a Datsun in 1972-winning the Coupe Des Dames award. 50 years on King is still actively involved in motorsport.
In 1972, out of the 85 entered crews, only 18 finished the Safari Rally and one of the finishing batches was a ladies team.
"Maxine is extremely fortunate to have this wonderful opportunity to expand her rallying experience.
"The Mini-Classic is a very different event from the Kenya National Rally Championships," King said.
Mini Classic Rally entries so far
1.Azar Anwar
2.Raaji Bharij
3.Jonathan Savage
4. Kailesh Chauhan
5.Onkar Kalsi
6.Bob Sehmi
7.Bhupinder Sehmi
8.Rashminder Bhabra
9.Ian Duncan
10.Scott Armstrong
11.Joey Ghose
12.Maxine Wahome
13.Ramesh Vishram
14.Ben Woodhams
15.Jiri Kotek
16.Iain Dobson
17. Aslam Khan
18. Shakeel Khan
19. Jasmeet Chana
20.Rajesh Maini
21.Jonathan Somen
22 .Eric Bengi Gatimu
23.David Dass
24.Balraj Matharu
25.Ross Field
26.Sam Jethwa
27.Gurvir Bhabra
28.Shaun Miller
29.Alasdair Keith
30.Joost Zuurbier
31.Mike Rose
32.Mark Glen
33.John Rogers
34.Geoff Mayes