Why Tundo isn't getting his foot off the pedal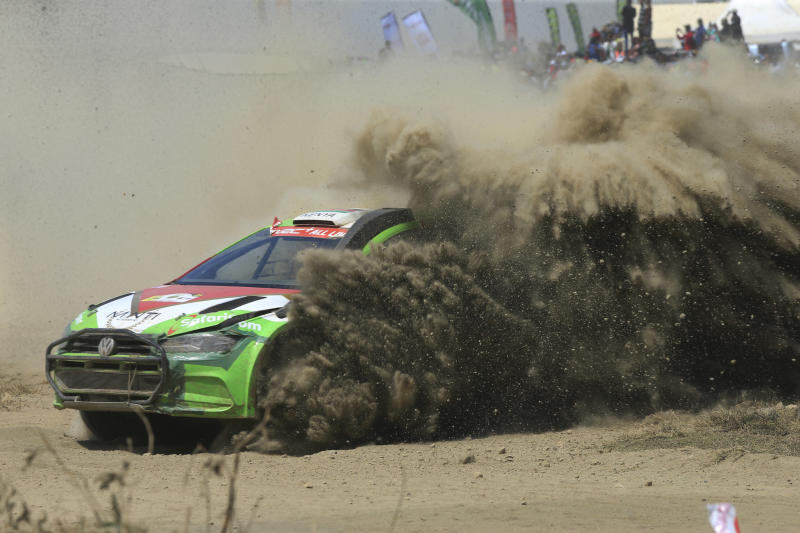 Multiple national rally champion Carl Tundo has been invincible in the African Rally Championship (ARC), whose third leg ended last weeked in Zambia.
Tundo cruised to victory in 2:15:03 to bag the Sarago Zambia International Rally on Sunday.
He edged Guy Botteril (2:19:37) of South Africa and Yasin Nasser (2:27:23) of Uganda, who came in second and third from the top spot.
The Zambian round saw home fans endure the heartbreak of watching their hero Leroy Gomes (Ford Fiesta R5), Mohammed Esssa and Muna Singh Jnr fall by the wayside.
Tundo, too, had his fair share of troubles after he picked up two punctures in the last stage but made it out of the section to end the demanding Zambian round with victory.
This is the third ARC rally victory for Tundo after his triumph in the opening leg, dubbed Equator Rally, in Kenya, which was followed by another victory in the Tanzania leg.
The secret behind Tundo's invisibility in the continental championship is the car he competes in. Since swapping his ride last April, the speedster has greatly improved his performance.
He dropped his Mitsubishi Evolution 10 for the much better VW Polo R5. His new machine is amazing when it comes to acceleration, engine expansion, combustion, weight and transmission in gears.
When he got the beast from his current sponsors Minti Motorsport, Tundo referred to it as my 'beauty' when mastering its performance.
The support from mobile services providers Safaricom can not be ruled out as it has given him some peace of mind to concentrate on the game.
Should Tundo win the grueling continental championship, he will take over the mantle from Manvir Baryan, who has held the African title for three consecutive times.
Since he is also the current Kenya National Rally Championship (KNRC) leader, Tundo is out to complete a double made by compatriot Jassi Singh, who won both the national and continental titles in 2015.
Mediratta closes in on Tour top prize
Mohit Mediratta remained at the top of the leader board despite dropping two shots in the third round of the ongoing 2021/22 Safari Tour series, at pa