Curtains fall on Rhino Charge, Sh140 million raised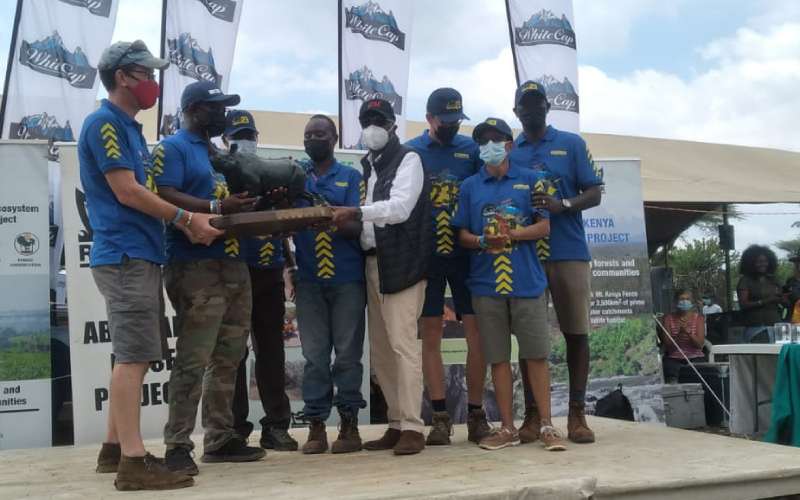 On Sunday, July 18 at about noon, the curtains finally fell on the 32nd edition of Rhino Charge, annual off-road motorsport at Sabor in Kimalel, Baringo county, having raised over Sh100 million.
The final ceremony saw the event raise Sh140 million aimed at financing environmental conservation activities.
While addressing the attendees of the event, Baringo Senator Gideon Moi reiterated the need to conserve the environment adding it would provide a good surrounding for future generations.
"My biggest thanks goes to the conservationists who took part in this activity because they are not doing it for themselves but for the next generation. So they (future generation) can see and feel what we have seen long before them," Moi said.
On the other hand, Rhino Charge Committee Chairman Don White drummed up support for the enhancement of environmental activities, protection of wildlife and embracing public-private partnerships in conservation.
"I would also like to urge the government to emphasise on improving community conservancy to improve livelihoods of the locals to help mitigate the impact of covid-19 as we have done in Aberdares and Mau," White said.
The event's committee chair also condemned charcoal burning and the growth of illicit crops such as marijuana in forest conservancy areas.
Team bundu fundis emerged winners of the annual challenge.
Baringo Senator officially opened the challenge on Saturday, July 18, at 7am.
The 2021 competition attracted 65 entrants, who had to go through 13 checkpoints, to reach the final destination. Only 44 of them got to the finish line.