Blow as 13 Kenyan drivers axed from Safari Rally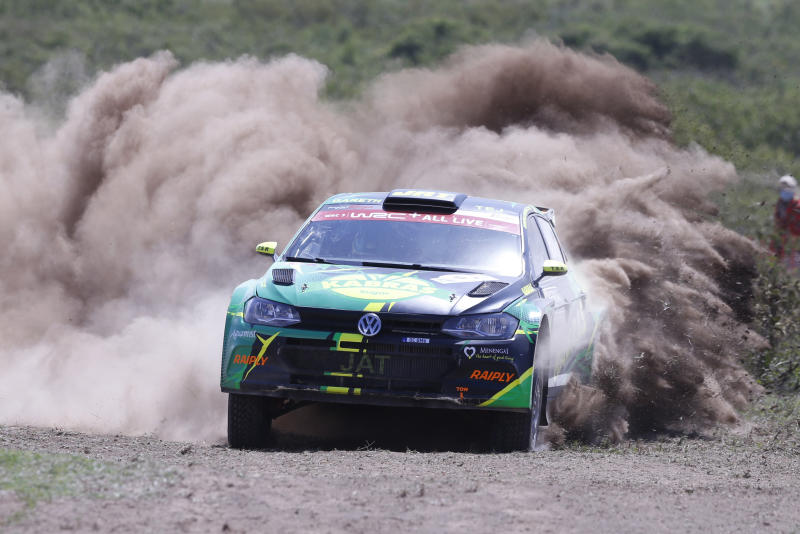 Thirteen Kenyan drivers have been axed from the WRC Safari Rally that revved off at Kasarani in Nairobi on Thursday.
At the same time, three more Kenyans have been demoted to the lower Kenya National Rally Championship (KNRC) Group 4 tier.
This follows their failure to meet the FIA approved standards for their cars during the scrutineering at the Service Park in Naivasha on Wednesday.
"Good evening Family and Friends. It is with a heavy heart that we announce our pull out from the 2021 WRC Safari Rally due to technical reasons on our new fuel cell tank that we got it today morning from Europe," Issa Amwari posted on his social media pages on Wednesday night after the WRC ordeal.
"We are heartbroken but there is another chance. Let's go cheer our teams, countrymen and make Kenya proud, Issa Amwari Racing Team," he added.
Dejected Amwari had spent sleepless night with his co-driver Job Njiru preparing their Mitsubishi Evolution 10 for the greatest rally on earth.
Local drivers who also faced the axe like Amwari, according to the new entry list released by the WRC, are Izhar Mirza, John Nganga, Stephen Mwangi, Hussein Malik and Daren Miranda.
Others are Adil Mughal, Edward Maina, Rehan Shah, Osman Abdulahi, Andrew Wanyoike Muiruri, Josiah Kariuki and Maxine Wahome.
Relegated to the KNRC Divison 4 category are paraplegic drivers Nikhil Sachania, British Formula 3 ace Jeremy Wahome and upcoming youngster Rio Smith.
Contacted, Muiruri who has swapped Time Trial races done on the tarmac for the gravel-based rallying insisted he is still in the race for the WRC Safari Rally gong.
"All I can say is I read politics in the whole disruption. I'm still in the competition," said Muiruri who spend a protracted time gelling with his navigator Edward Njoroge ahead of the event.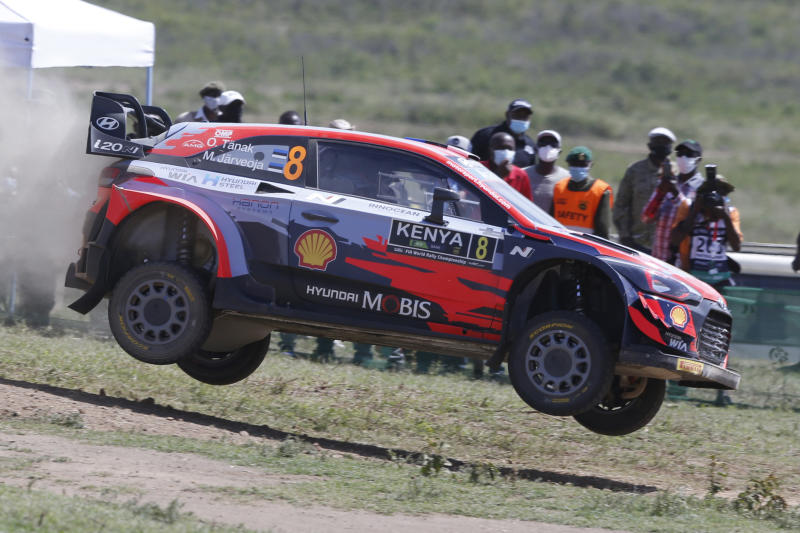 Maxine, who was looking forward to fit in the shoes of Orie Rogo Manduli by becoming the third Kenyan woman to ever complete the gruelling Safari Rally, also insisted she's still in the race.
"Nothing has happened, I'm still in the championship," she said.
Malik failed to proceed to the second day of the ARC Equator Rally held in Naivasha in April after his Mitsubishi Evolution 10 rolled.
He built the car from scratch ahead of the Safari Rally that he was gunning for a respectable finish.
Betika Marketing Manager Kate Arudo reiterated that their sponsored drivers including Maxine, Muiruri, Shah and Malik were still in the competition that will start to traverse the rough terrains of Naivasha on Friday.
Rally expert and former driver, Abdul Sidi said Kenyan drivers need to stick to the upgraded rules that have been put across by FIA when preparing their cars for the Safari.
"Amwari was knocked out from the championship because he did not have a FIA approved fuel tank.
"It's sad that many Kenyan drivers are now out of the WRC based on technicalities," said Sidi.