Hockey: Butali Warriors, Blazers host Police, Strathmore in KHU Premier League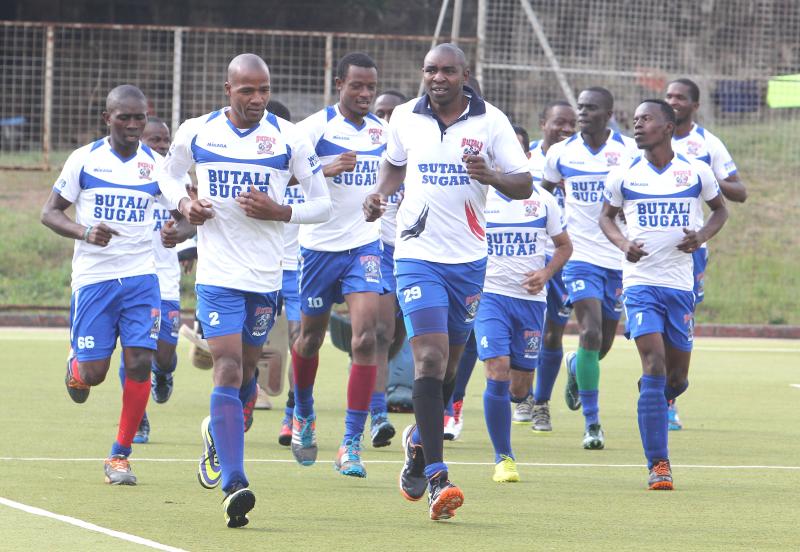 Reigning Kenya Hockey Union (KHU) Men's Premier League champions Butali Warriors will be battling for supremacy when they host 2017 champions Kenya Police on Saturday at City Park from 6 pm East African Time.
The match will be curtain raised by another Super Clash between unbeaten Strathmore University Scorpions and rivals Blazers, the women's Premier League champions from 4 pm at the same grounds.
In the men's clash both Butali and Police have won their opening matches and jointly lead the standings.
Warriors thrashed Greensharks 3-0 last week courtesy of new signing Festus Onyango, captain Constant Wakhura and Shammath Adema. Previously, Kenya Police had also edged out Greensharks 3-0.
On the other hand, Scorpions are top of the seven-team women's league with six points after winning their opening two matches of the new season against Dutch Flower Group (DFG) Wolverines and Sliders.
Last week, national women's hockey team striker Gilly Okumu scored the winning goal as Scorpions narrowly saw off the Wolverines 1-0 after previously thrashing Sliders 3-0.
Scorpions captain Lynn Tamunai Kipsang said they will be banking on their two consecutive wins to lift them when they face defending champions Blazers from 4 pm East African Time.
Speaking to Standard Sports, Tamunai said they are confident, especially after their two wins and believe they can stop Blazers despite their experience.
"The 2022 season is an interesting one for us considering we are rebuilding. This is a new team comprising mostly juniors who are trying to find their ground."
"However, that doesn't mean we can't compete. As you have seen, we are a united team working hard and using our greatest weapon, speed and energy to win matches."
"We are going to give it all against Blazers. You can't buy experience but we can give them seed. If we defend well and use our chances well, I believe we have a chance," explained Tamunai.
Blazers head into the match behind their 1-1 draw by USIU-A Spartans women's team. The champions are second in the log with four points.
The other women's Premier League match will feature Amira Sailors taking on bottom-placed Sliders who are winless in their last three matches. Sliders have lost three matches against Blazers (3-0), USIU-A (2-0) and Strathmore (3-0).