Hockey: Wazalendo lose to Zamalek in Africa Cup opener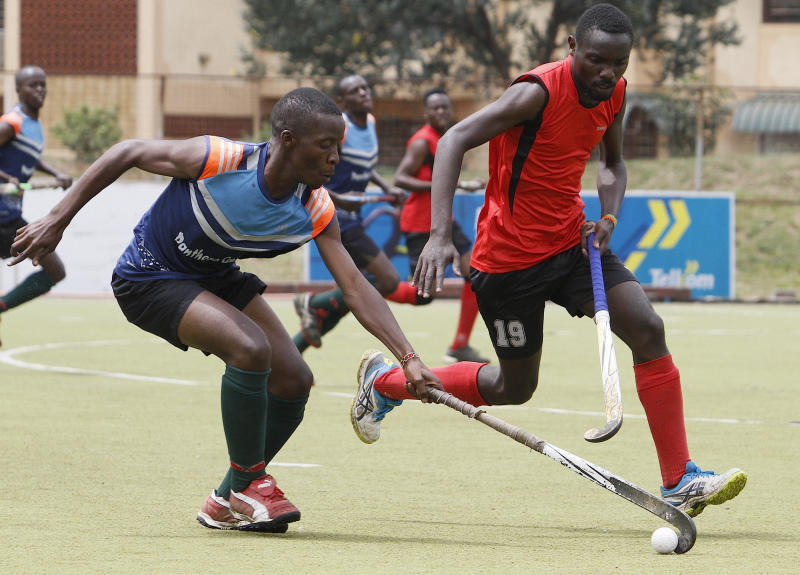 Wazalendo Hockey Club kicked off the 2021 Africa Cup for Clubs Championship on a low note after losing 2-1 to Egyptian giants Zamalek today at the Theodosia Okoh Stadium in Accra, Ghana on Wednesday.
Wycliffe Mbeda scored Wazalendo's consolation goal in the 47th minute with Ali Ahmed and Basha Mahmoud scoring for the Egyptians.
The Kenyan outfit headed into the match with hopes of replicating their 2007 victory against the Egyptians when they defeated them 3-2 in a friendly match.
Wazalendo, who are returning to the continental scene after a 14-year hiatus, are the only Kenyan representatives in the annual tournament after local champions Butali Warriors pulled out due to financial constraints.
They are drawn in a tricky Group B consisting of opponents from Egypt and Ghana.
Wazalendo will play 2018 runner-up Ghana Revenue Authority (GRA), newcomers Tairat and Zamalek all from Egypt according to the men's draws released by African Hockey Federation.
The 18-strong member squad that arrived in the host nation are Solomon Murila, Job Odhiambo, John Otora, Esbon Nyong'a, Dan Obonyo and Dennis Burudi.
Others are Griffin Amakule, Bonface Wemali, Cliff Omari,Joseph Ndegwa, Stanely Ndaiga, Mathew Momanyi, Sutcliffe Usagi, Brian Sasha, Danstone Wabwire, Joseph Kasua and Allan Munene.
The top two teams in each group will proceed to the semi-finals.
Wazalendo finished second in men's league behind Butali Warriors to qualify for the annual event.
Rugby: No Covid jab, No Kenya Cup
All rugby players featuring in the top tier league Kenya Cup will need to be fully vaccinated against Covid-19 or risk being barred from playing, Keny