Hockey star Seth Oburu raring to swing his way to golf glory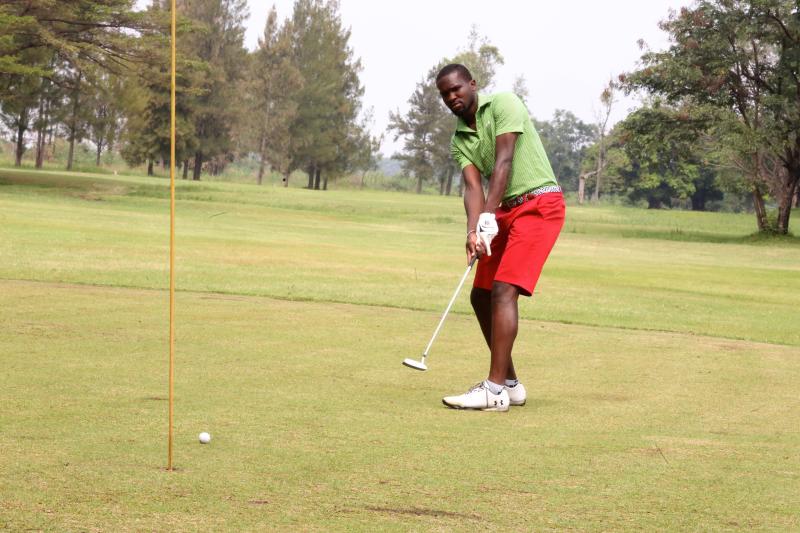 The scholars of ancient Rome believed that every man has a guardian angel who ensures prosperity and protects one from bad spirits and harm.
The modern interpretation of the word speaks to something entirely different, of course: an exceptional creative power or natural ability, one that spurs advances in a particular field.
Seth Oburu, who is arguably the greatest hockey midfielder in perhaps Strathmore University's modern history meets both definitions.
His touch, be it with a hockey stick or golf club, is magical, having won four Kenya Hockey Union (KHU) premier league titles then moved from handicap 28 to 23 within three months of playing golf.
"I always believe everything is possible if you work hard and be confident in yourself. Well, I am very confident of succeeding in golf," he said.
Currently featuring for defending champions Butali Sugar Hockey Club, Oburu, 29, is not stopping anytime soon with his eyes set on becoming a professional golfer and perhaps representing Kenya at the Kenya Open, a European Golf Tour event, in the near future.
"I want to remain competitive just as I was in hockey and that is why I chose golf. It is a very skilful and competitive game that is not only physical but also professional," he said.
Oburu believes he can achieve that dream having done the same with hockey.
"The Kenya Open is the epitome of golf in Eastern Africa and to play on that big stage will be an achievement worth documenting," he said.
"I am happy with my development so far after picking up golf last year and winning the annual Sunset Golf Tournament last year in December has made me believe that I can make it to the pro tournaments."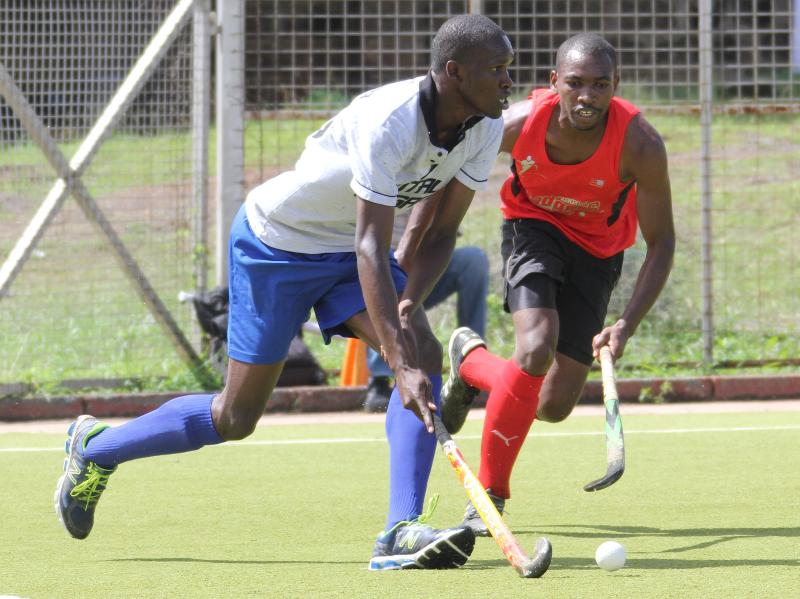 Oburu started playing golf in August last year under the mentorship of Kisumu golfer Walter Ongondo at Nyanza Golf Club.
With hard work and determination of playing three times a week despite hockey and other commitments, he went from handicap 28 to 23 before his rise was stopped by the coronavirus pandemic as sports events were suspended.
Nevertheless, Oburu is optimistic of playing for Butali Sugar in the KHU league for one more season as he stares at a long future in golf.
"Last season I missed many games with Butali because of injury and work but I believe I still got the energy to surge past markers for a season or two.
"I want to win my fifth title before I hang my stick," he said.
Oburu was introduced to hockey at Kisumu Boys High School in 2006 but it was former national coach Meshack Senge who taught him the basics at Strathmore University in 2009.
In 2010, he helped the university team win their first premier league title.