Hockey: Abedie habours big dreams in premier league debut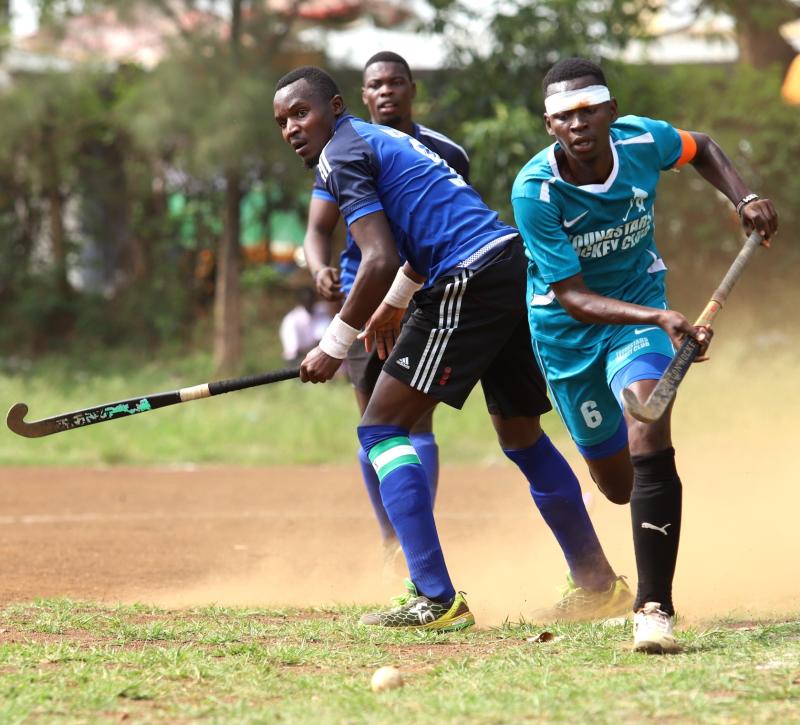 The adage 'every dark cloud has a silver lining' aptly describes how Arnold Abedie, a rising hockey player, carved a niche for himself in the sporting arena.
He has turned obstacles into opportunities in the wake of the Covid-19 pandemic.
Even with the restrictions that has seen him miss training for some time, Abedie still habours lofty dreams. He is optimistic of staging brilliant shows when the Kenya Hockey Union (KHU) Premier League season resumes.
Abedie, a new Parkroad Badgers Hockey Club signing, was set to make his debut in top flight league in March before disruptions caused by the virus set in.
The 23-year-old utility defender is still confident of making it to the league despite six months without playing.
"It has been trying times for not only me but also majority of hockey players since the pandemic disrupted sporting activities in the country.
"Despite this, I believe I have what it takes to perform well when the league resumes. I know it will be hard since it will be making my debut but I am ready," Abedie, a former Kisumu Day High School student.
He treads on bumpy path given that there has been a steady rise of the standards for defenders in the premier –which demands that he should summon high level skills to remain at par with his opponents.
Abedie expects stiff competition in the premier league and is focused on making it to the national men's team.
"Playing for the national team is every player's dream and if I can get the opportunity, I would have achieved one of my key objectives," he said.
Last year, Abedie was a crucial player for KHU Super League side Kisumu Youngsters, leading the club to a fifth place finish on the log.
He scored six goals with 10 assists, a feat that drew attention of many top clubs including Parkroad Badgers.
He started playing hockey in 2011 after joining Kisumu Day High School, the former East African hockey champions.
In 2015, he joined Eregi Teachers Training College while he signed up for Kisumu Youngsters.
Abedie guided Youngsters to a second runners up spot in the National League in 2015 and 2016, before winning Kenya Teachers College Sports Association (KTCSA) Most Valuable Player (MVP) award in 2018. He also won the KTCSA title in 2017 and 2018. Last year, he was voted first runners up Super League Player of the Year 2019 by the Kenya Hockey Union.