Fallen champions Friends School Kamusinga promise to rise again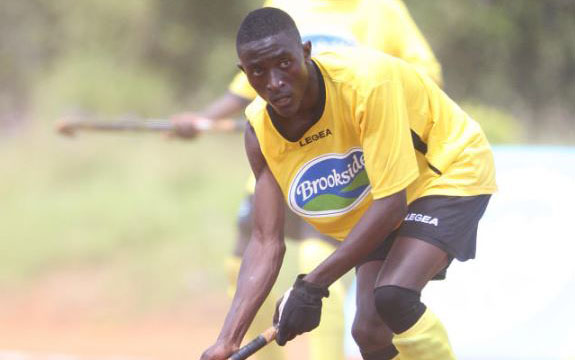 Friends School Kamusinga's hockey team was a perfect blend of age and experience.
Then coached by Emmanuel Sanya, it was ageing like fine wine. It was an envy of many, while being loathed by their opponents.
These boys were ruthless, as they were impressive in their play. Theirs was a like a military team; executing orders with utmost precision.
However, what followed after Sanya's exit was a heavily contrasting scenario. A story of rapid rise then suddenly all that glamour was faced by a downhill turn of events.
Based in Bungoma County, a region synonymous with football, Kamusinga started playing hockey in the 1970s but greater national success began when Albert Mutambo succeeded Simon Nabukwesi, guiding the school to a memorable eight consecutive titles between 2000 and 2009.
Mutambo had seen it all, done it all, but it was the appointment of Sanya in mid-2009 that acted as a catalyst to the Kamusinga team as they extended their dominance to the East Africa games.
In his first stint with the boys' hockey team in 2009, Sanya guided Kamusinga to their first East Africa title after finishing tops ahead of Kisumu Day and St Anthony's Kitale in the finals played in a round-robin format.
"I can't really take all the credit for the 2009 victory because I inherited a team that had been built by Mutambo. Despite that, winning the national and East African titles made us realise that we can do better and that everything is possible," Sanya said.
The following three years were quite tough for Sanya as he failed to advance to the national finals in 2010, but he never lost faith as he knew he had the chance to turn around his misfortunes.
"Every coach has his low years and for me, 2010 to 2012 were those years. The team was depleted in 2010. I realised that members of our winning team of 2009 had completed school, which meant I had to rebuild a new side," said Sanya.
In 2013, Kamusinga crawled back from the dead to conquer Kenya and East Africa again, three years after winning their first title.
Joined by Godfrey Muleyi as the assistant coach, Sanya guided Kamusinga to triumph over Maseno School in the regional finals in Uganda.
He repeated the feat in 2014, winning the title back-to-back after doing a double over Maseno School, again.
"Those two years were the best in my life. Truth is that I began building a team in 2010 with great transitions as I focused on the future. After narrowly missing the national trophy in 2012, we went back and returned a more mature team that could hardly be stopped," Sanya said.
Kamusinga would then fail to defend their titles in 2015 but returned to win their fourth East African trophy in 2016 after they defeated St Anthony's Kitale, in Eldoret.
In 2017, the five-time national and four-time East African winning coach left the team under the hands of his deputy Godfrey Muleyi. This marked the beginning of a totally new chapter.
"Sanya was a winner and a builder. The shoes he left were big but we believed we can pull through. I knew it won't be easy and my work started right away," Muleyi said.
During his first stint, Muleyi failed to guide the school to the nationals in 2017, repeating the same in 2018.
"The school hockey team I inherited was strong but we were just unlucky. We had no junior team, which meant we had to start afresh," said Muleyi.
After two years in the cold, Friends School Kamusinga returned to national and East African games with resounding wins.
Muleyi saw fruits of his labour blossom as Kamusinga fought their way back to last year's national games, where they lost to St Anthony's Kitale.
Despite the loss, Kamusinga booked a ticket to the East African games in Arusha, where they avenged their loss to St Anthony's Kitale, this time winning 1-0 and with that, bagged their fifth East African crown and Muleyi's first.
But just when Kamusinga looked set for stardom, history has again repeated itself.
For the third time, they will not be defending their East African title after failing to qualify for the Western regional games.
Kamusinga lost to St Mary's Kibabii in the semifinals of the Bungoma County games.