Hockey superstar Wangeci stuns in beauty and style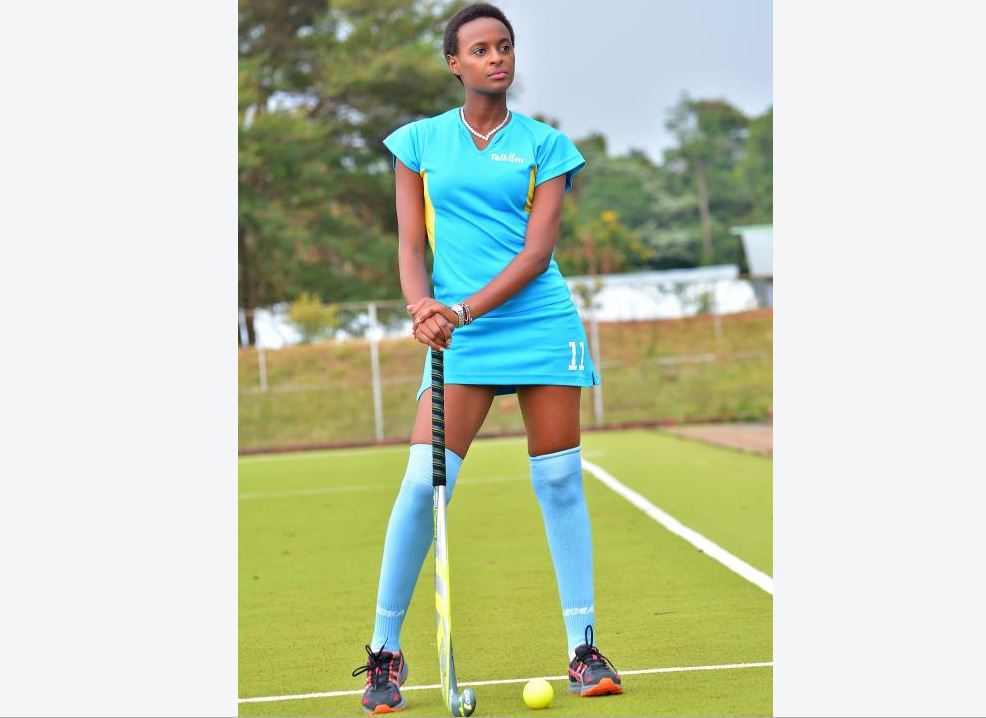 You are standing on the sidelines of Nairobi's City Park and an epic hockey clash pitting arch-rivals Strathmore and Blazers is underway. And one thing will certainly strike you -male hockey enthusiasts coo with envy when Blazer's Lucy Wangeci picks the ball.
She does not disappoint. Cruising down the stretch, her legs cutting through the air with the rhythmic power of a well-oiled engine, Wangeci's looks leave the packed stadium dazed.
She is drop-dead gorgeous, an eye-candy who stops male folks at City Park. Gorgeous in sporting kit and absolutely stunning in an evening gown, she is the perfect billboard that would leave any pin-up model gasping in envy.
This beauty would no doubt cause a traffic jam on Moi Avenue if she crossed that road on a Sunday morning! Then, meet her in the evening while serving as a model in a high profile corporate function in the city.
Her full lips sit pretty on her lovely, bright face, emphasising a beauty that the manicured nails and blow-dried soft hair crown with such great flair. She mixes well her full time employment, modelling and studying.
Wangeci, a first runner up at the 2014 Miss World Kenya contest, lives on the first lane. Her efforts is a clear testimony of hard work, patience and dedication.
She draws inspiration from Brazil's football legend Pele, who once said success is no accident but a result of hard work, perseverance, learning, sacrifice and above all loving your job. Her move has been rewarding.
She boasts of winning six Africa Cup of Club Championships titles and nine league trophies with 22-time winners Blazers, formerly Telkom, a club she joined in 2011 after completing Form Four. Despite her success, Wangeci did not start out as a hockey player but instead played basketball and tennis.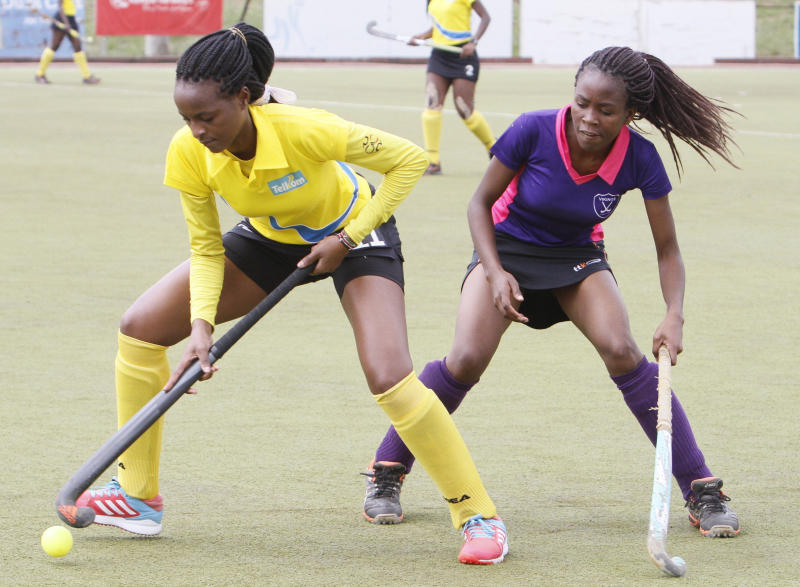 It all started in Kerugoya Girls High school when her friend Regina Kirumu and the schools hockey team travelled to Fort Portal, Uganda, for East Africa Secondary Schools games in 2009. The girls would return home with exciting stories about the trip and, yearning to have similar experience, Wangeci ditched basketball and tennis for hockey.
"I ditched basketball and tennis for hockey so I could go for trips because we never excelled in the two and we could only play at the lower level. I never even got to have a feel of real competition because all I did was carry water for the team," Wangeci said.
"Regina was captain and hockey was more alluring because the team had won the East Africa title. I joined her so I could travel the following year. I was in Form Three then."
Wangeci had to work harder to get into the school's main team thanks to coach Joseph Maina who encouraged her to put in more effort. "I had to work harder than everyone else in the team to improve myself, the coach (Maina) was a teacher in my class and would always encourage me to keep pushing so I could earn my place. I was determined to make it and so I learnt very fast and in 2010 I had mastered the skills and earned my place in the team during Term One games."
The 27-year-old tested victory that year as she bagged a double after Kerugoya won national and East Africa titles. Her star kept shining that year as she also impressed at the under-17 trials earning her ticket to South Africa for the junior Olympic qualifiers. It was during the trials that she also met award winning coach Jos Openda who saw her efforts and immediately asked her to join Orange which later rebranded to Telkom and later Blazers after completing school.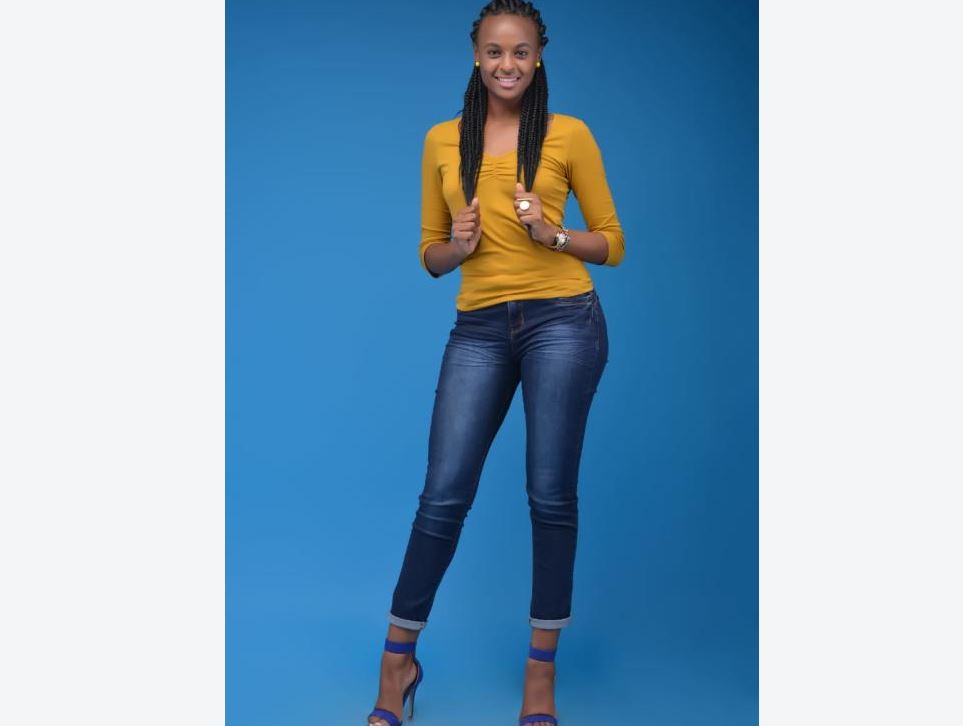 Upon joining Orange in 2011, it would take her close to two years to secure play time. "Coach Openda gave me an opportunity to develop my talent even though at some point I felt that the club was too big for me and I should have joined my age mates who played for universities. I almost gave up but he urged me to prove myself and earn my play time. Looking back, I have no regrets."
While waiting for her big break, Wangeci looked up to former club and national team captain Betsy Ommala. "Betsy was special, her drive, passion and discipline were enviable. As a captain she handled us well, was very firm and had no favourites."
Her wait ended during the 2012 ACCC held in Bulawayo, Zimbabwe when a senior player could not play and Openda challenged her to prove herself. She was superb in defence and Orange would go all the way to win the continental title.
Wangeci has also donned Kenyan colours to represent the country in last year's Olympic Qualifiers held in South Africa. "Playing for the national team is a different ballgame because the competition is very high and I'm humbled to have had a chance to play for the country."
Just like hockey, her modelling career was also stirred by someone close to her. "Modeling was never in my plans but after Susan Anyango who was my classmate won the 2011 Miss World Kenya contest, I started developing interest because I admired her. In 2014, our team manager Rose Mbulo heard of the auditions and urged me to go and give it a try. I also got a phone call from photographer Charles Ngomo who I had done a photoshoot with and many others asking me to give it a shot. I decided to take up the challenge and I went for Kirinyaga County auditions and won. There was no looking back for me and at the national final, I merged second."
She adds that the beauty pageant opened more opportunities for her. In 2016, she got a chance to interact with dignitaries among them President Uhuru Kenyatta, Paul Kagame of Rwanda, former Presidents Jakaya Kikwete and Olesegun Obasanjo of Tanzania and Nigeria at the Africa Green Revolution held at the United Nations Complex, Nairobi.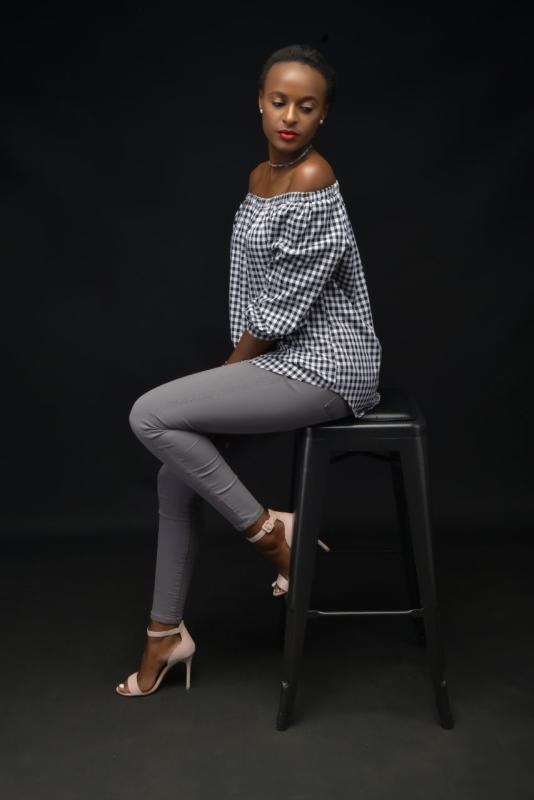 As a model, Wangeci says, she has also worked on projects for Multichoice Kenya for their pay TV platform DSTV and Sportpesa. However, she decided to go into full-time employment and model part-time. "The modeling career in Kenya is short lived that is why I decided to study and get a full time job. I still model and I am also a student pursuing a Bachelor of Commerce at the University of Nairobi."
Wangeci says multitasking is not easy and requires high level of discipline and good management skills. Playing hockey has helped her. "Playing hockey has taught me that discipline is the key to succeed in anything I do and it is more crucial in a team sport because I must obey the rules to fit in. I also need to be patient and keep my cool even when things are not going my way," she added.
When she is not playing, working or studying, Wangeci loves mentoring girls. "I do a lot of one on one mentoring and I also follow up on their progress. In addition, I work with the Kirinyaga County Empowerment Forum where we visit five schools every term to mentor young girls, provide sanitary pads and writing material in primary and secondary schools."
Wangeci asks upcoming players to remain disciplined, focussed, patient and humble. Going into the 2020 season, she says Kenyans should be ready since Blazers will return stronger. "Our fans should not worry because only the name has changed, the class, passion, quality and desire is still intact. We are the same players who have ruled Africa and we are determined to reclaim our continental title."
Okwiri loses Africa title
Africa Boxing Union professional middleweight champion Rayton Okwiri has been stripped off the belt after he was...