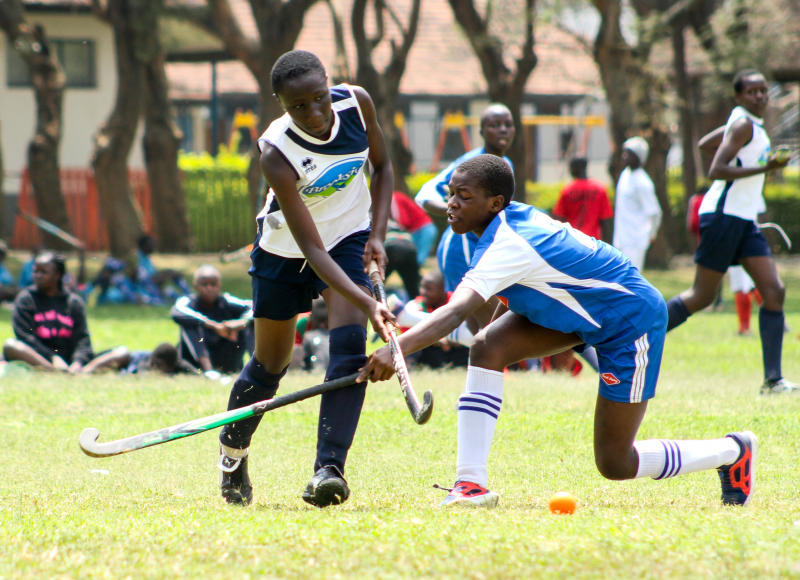 Rift Valley Region has been picked to host Term One secondary school's national games according to a 2020 co-curricular calendar of activities released by the Ministry of Education.
Ministry Principal Secretary Belio Kipsang said all the co-curricular activities have been spread across the country.
SEE ALSO: Juventus fire coach Sarri after shock Champions League elimination
Kapsabet Boys and Girls schools in Nandi County will be the venues for Term One games from April 14-23, where 1,900 participants are expected to feature in disciplines that include basketball, hockey, rugby 15s and 7s, swimming, handball, and athletics.
Term Two games will be held from July 31-August 9 at Kakamega High and Mukumu Girls School in Western Region.
SEE ALSO: Which marathon star will race to victory in London?
Netball, Under 19 and Under 16 football, volleyball, badminton, lawn tennis, and table tennis will be competed for.
Moi Girls Eldoret will host the special secondary school's national athletics from April 14-22 where 800 participants are expected to compete.
SEE ALSO: Tumble into misery as old age catches up with legends
Special needs national secondary schools Term Two ball games run from July 30 to August 8 at Bungoma high school in Western region.
Kenya will host the East Africa school games at Nairobi's Mpesa Foundation Academy in Kiambu County from August 14-24 where teams from Uganda, Tanzania, Rwanda, Burundi, and South Sudan
are expected to attend.
In primary school games, Embu County in Eastern region will host the national primary schools' athletics championship from April 13-18 ahead of the national athletics trials in Nairobi. The national trials will be used to pick Kenya's team for the World Under 20 athletics championships set for Kasarani from July 7-12.
Kisii County in Nyanza Region will play host to national primary schools Term Two ball games that include football, netball, handball, and volleyball Under 15 from August 2-9.
In college games, Kagumo Teachers Training College in Nyeri County, Central Region will host national college ball games from March 28-April 5 with Kigari Teachers Training College in Embu County set to host the national teachers' colleges Paralympics championship from May 8-16.
Mombasa will host the national drama festival from April 13-24 with Eastern Region set to host the national music festival scheduled for August 4-16.
At the same time, Nyanza Region Secondary Schools Sports Association Chairman Moses Adala said Rapogi High school in Migori and Ambira High School in Siaya County will be the venue for the region's Term One and Two games.