POOLING FOR CHAMPIONSHIP DONE: Telkom in Pool A as hockey showdown looms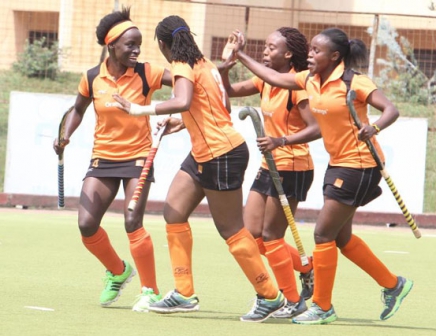 Continental hockey queens Telkom Orange will launch their Africa Cup of Club Championships (ACCC) title defence in pool A. The 27th edition of the African hockey extravaganza that has attracted a total of 19 clubs will begin tomorrow at City Park Stadium. Orange will be up against nine other women's teams as they seek to win a ninth Africa's most prestigious gong.
Coincidentally, Orange have drawn local rivals Sliders according to the fixtures released yesterday. Others in the pool are last year's fourth-place finishers Sharkia of Egypt, Weatherhead of Uganda and El-Raufai Babes of Nigeria.
Orange head coach Jos Openda said apart from El-Raufai who they have never played befire, his players know what to expect from other opponents. "It is only the Nigerians (El-Raufai) that we will be meeting for the first time and we just have to wait and see how they play. We have played the others before and we understand their style of play just as much as they do ours," Openda said.
Openda, who has led Orange to eight continental trophies, four of which have been won in a row since 2012, said that they will still try to win without conceding a goal. ''We have always set out to win this trophy without conceding a goal but have always fallen short. Even so, we have not given up on that dream and we will be trying to make it happen in this tournament," he said.
Women's group B has Ghanaian sides Ghana Revenue Authority (GRA) and Ghana Police who will all be attempting to win their maiden trophy. Their main challenge in the pool comes in form of former holders Heartland Flickers of Nigeria. Others are Wananchi Women of Uganda and Tanzania Club.
The Ghanaian Police women will be seeking to improve on their last year's second-place finish. Police lost 2-3 to Orange in a penalty shootout in a finals match played in Lusaka, Zambia. GRA on the other hand will be out to grab the trophy that has eluded them for years as they have often fallen in the semis or finals.
In the men's contest Kenya Police are in group A together with defending champions Eastern Company of Egypt. Ghana's Exchequers who return to the continental after many years of absence. Both Uganda sides Wananchi and Weatherhead complete the group.
Kenya's Butali Sugar Warriors will be up against 23-time champions Sharkia in pool B. Others in the pool are Niger Flickers of Nigeria and Ghana Police.
Umoja planning for top title
Newly promoted side to the Kenya Basketball Federation (KBF) Premier League Umoja will only give chance to young players who have never ventured into the KBF leagues.