Jackpot winner who said 'money destroyed my life' found dead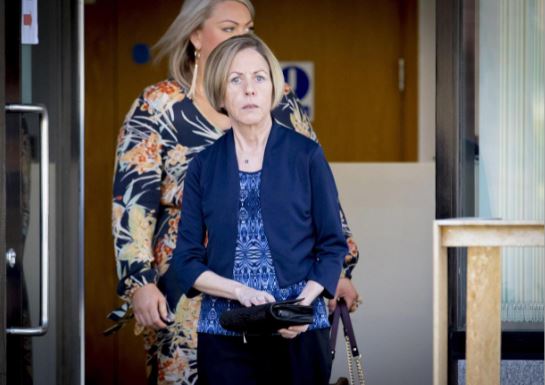 EuroMillions winner Margaret Loughrey who said £27million (Sh 4.1 billion) win 'destroyed her life' has been found dead at her home in Northern Ireland.
Margaret, who lived alone at a property in Northern Ireland, scooped the staggering jackpot eight years ago.
Police are not treating her death as 'suspicious' but a post mortem examination will be carried out according to The Mirror.
A Police Service of Northern Ireland spokeswoman stated: "Police received a report of the sudden death of a woman at the Ballycolman Lane area of Strabane on Thursday 2nd September.
"A post mortem is due to take place but at this stage, the death is not being treated as suspicious."
Ms Loughrey, who was unemployed, bought her winning ticket on the way home from the Job Centre in 2013.
In an interview at the time, she said: "I left the house on Tuesday because I heard there was a job advertised and I wanted to apply for it.
"So I went to the Jobcentre and printed out the job application before going to Supervalu.
"I can't always afford to do the Euromillions but I had a couple of extra pounds in my purse and just on the spur of the moment I did a Lucky Dip."
But years after scooping £27million (Sh 4.1 billion) 0, Ms Loughrey said the lottery win 'destroyed' her life.
She claimed she was left with just £5million (sh761million) in 2019 and had been targeted by thieves.
The woman told the Sunday Life: "I will never have peace as long as I live. Even if I didn't have a penny left, I won't.
"I regret winning the lottery. Of course, I do. I was a happy person before. I am a human being and all it has done is destroy my life."
In 2015 Ms Loughrey was ordered to do 150 hours of community service after being convicted of assaulting a taxi driver.
In 2018 she was ordered to pay £30,000 (Sh 4.5 million) to a former employee for bullying and firing him on a "vindictive whim".