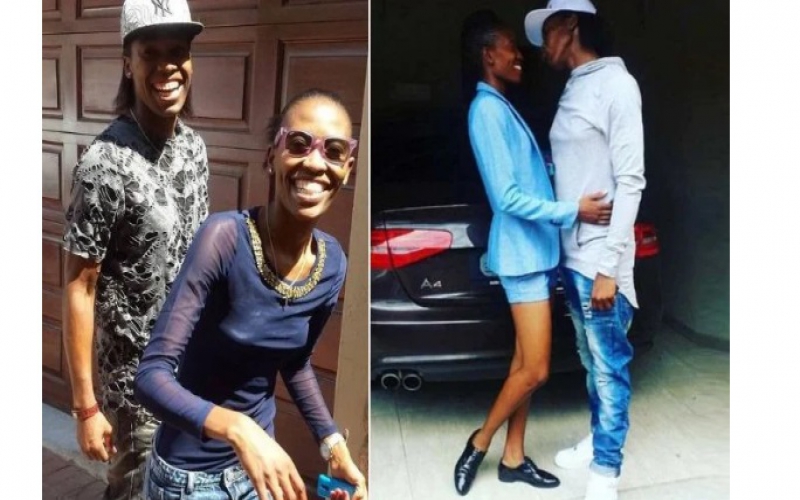 Olympic champion Caster Semenya has sparked rumours that she and her wife Violet Raseboya are going to welcome their first child!
That is if their latest social media posts and comments are anything to go by.
The 29-year-old on June 4th and 5th posted a series of cryptic photos on her Instagram and Twitter accounts, leaving her fans and followers to jump into quick conclusion that the two are expecting a baby.
First, she shared a photo of her feet alongside teeny-tiny Nike shoes. The photo had no written caption, only a few star emojis.
In a follow-up post, the star shared a baby onesie with the phrase "I Have Arrived" over a Nike symbol.
Adding more fuel to the rumours that the couple could be expecting a baby, her wife Raseboya also posted a similar picture on her Instagram page.
However, what grabbed the fans' attention was the resemblance of the same picture as Semenya's.
Leaving much to the imagination of fans, Raseboya shared a photo of a cute little pair of white sneakers placed between two standing adults.
Despite the couple not revealing the gender or the date of birth of the baby, their fans were quick to believe that their baby has arrived.
Semenya married her longtime partner Violet Raseboya in a glamorous white wedding ceremony on her own 26th birthday in January 2017.
Since Caster Semenya shot from being an unknown athlete to become world champion in 2009, her gender has come under fierce scrutiny around the world.
And any discussion of Caster Semenya must include her inflated testosterone levels that are believed to have played a part in her unbeatable track record.
Semenya has testosterone levels three times higher than is expected in women due to hyperandrogenism.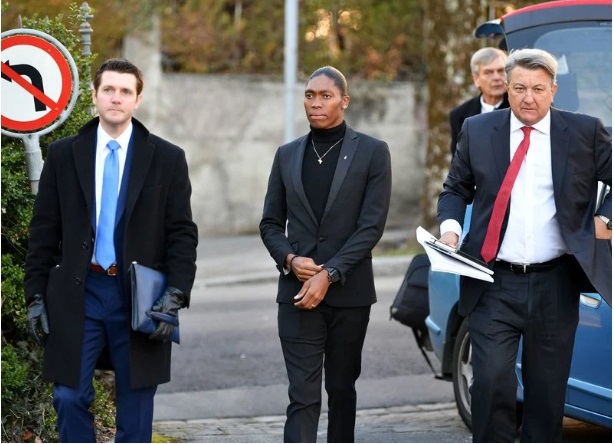 In 2018, World Athletics, the sport's international governing body, imposed a testosterone cap for races between 400m and a mile, arguing that hyperandrogenous female athletes enjoy an unfair advantage at those distances.
The following year, the Court of Arbitration for Sport (Cas), international sport's highest court, ruled that the regulations adopted by track and field's international governing body regarding women with high levels of testosterone are discriminatory but necessary to ensure fair competition in female athletics.
This was after Semenya and her legal team immediately filed an appeal of the Court of Arbitration for Sport (CAS) decision, arguing that the regulations are a "violation of human rights."
With the Tokyo 2020 Olympics postponed until 2021, Semenya will continue to appeal against the regulations as she turn her attention to the shorter 200m sprint event in a last-ditch attempt to qualify for the 2021 Tokyo Games.
The 29-year-old South African is unable to defend the 800m title she won for a second time at the 2016 Rio Olympics because she is refusing to comply with new World Athletics regulations that require her to take testosterone-limiting medication.