Calum Chambers urges teammates to ignore UK-Russia diplomatic row before CSKA Moscow crunch
GOSSIP & RUMOURS By Mirror | April 4th 2018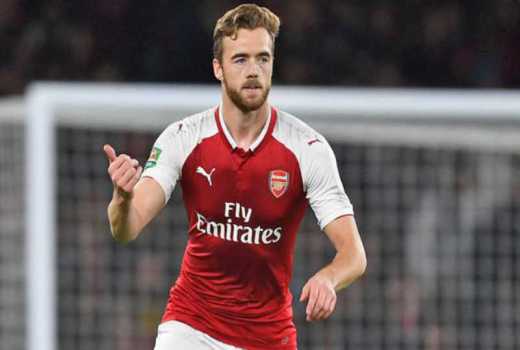 Arsenal's players have been urged not to get "wound up" by the prospect of playing CSKA Moscow in the current climate.
The Gunners face CSKA in the Europa League quarter-finals against the backdrop of strained relations and a diplomatic feud between the UK and Russia.
Extra stewards and police officers will be on duty for Thursday's first leg at the Emirates before Arsene Wenger's men head to the Russian capital a week later for the decider.
Defender Calum Chambers said: "We are just trying to focus on the game. You can get too wound up with things going on around it.
"At the end of the day it is a football match and we want to go and win and get a good result, so I think everyone is fully focused on them — how we are going to play against them.
"That is the best way to do it and not focus on other things around it.
"Getting a good lead at the start from the first leg would be nice so we are going to try and do that. We will prepare for it and give it our best."