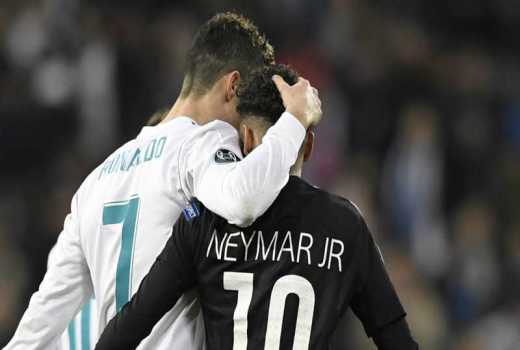 That PSG was painfully bundled out of Uefa Champions League meant a lot for Neymar Jr's future. The Brazilian has lately been unsettled at Parc De Princes, he admitted that he regretted about the last summer's transfer to the French champion.
His complaints have been attached to various factors including allegations that he considers Ligue 1 to be of low level, infuriation by PSG approach to transport on match days and on-field mistreatment.
He has lately been linked with a return to Barcelona, where midfielder Ivan Rakitic went viral with a message urging his former teammate to consider return to Catalunya. However, Barcelona official have been mute and have not expressed hints implying that they want him back.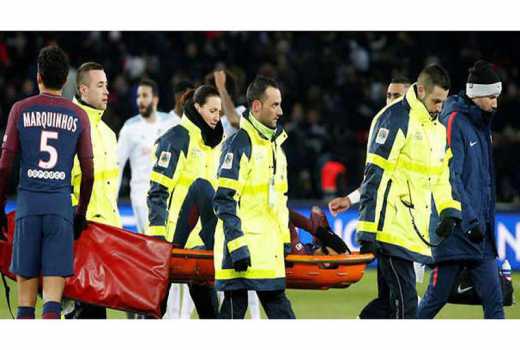 Why the Brazilian Superstar may leave
There are certain reasons that may trigger the departure of Neymar from France. Real Madrid need a replacement for the ageing Cristiano Ronaldo who is 33 at the moment. Despite having some spark left, the Portuguese cannot be fully relied upon and such can be depicted by the crumbling season in La Liga campaign that the Spanish giants suffered.
Gareth bale and Karim Benzema are all off their best and have remained inconsistent. The Los Blancos are the biggest and most certain bet for the Brazilian as his next club. Another boost that gives Real Madrid an upper hand is the fact that the Brazilian has huge wage and which is nonetheless within the reach the club. Few clubs can be able to pay such amount of money and still balance their books. This will only mean less competition for Zinedine Zidane.
Neymar is fore sure angling for a club that can easily win the major trophies such as Uefa Champions League and that is what Real Madrid brings as the most lethal bargaining tool.
Premier League could be another destinatoion, but British style of football is too tough for technically gifted and not too strong Brazilian. No other team in Europe would pay such a big money for him.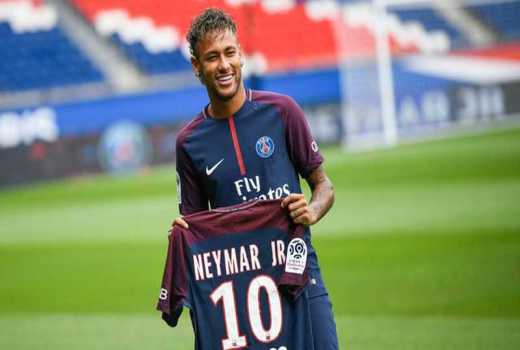 From the point of view of PSG owners, it is also not wise to resist this move. If someone will offer a sufficient amount of money, Paris St-Germain bosses will happily accept the deal. In fact, if a player is not happy, he will not be efficient in the field. And it's not a secret anymore, Neymar isn't happy at the PSG.
"the past 6 months in Paris seemed to last 6 years to him"
In post Madrid sorry loss, Marquinhos, Neymar's teammate and one of his closest friend declared: "I'm asking him to stay at the club", pointing out publicly for the first time that Neymar was thinking about a transfer. More recently, Neymar's father and representative also admitted the player isn't happy in Paris. Wearebettors revealed that in the private circle, his relatives often say that "the past 6 months in Paris seemed to last 6 years to him".
However, it looks like the only obstacle for this flamboyant transfer is player's salary. Yesterday, the Times revealed that Neymar took advantage of Nasser al Khelaïfi's trip to Brazil to ask for a massive raise. According to the trustworthy newspaper The Times, Neymar Jr' salary at Paris Saint Germain would exceed $50 million a year.
A win-win transfer?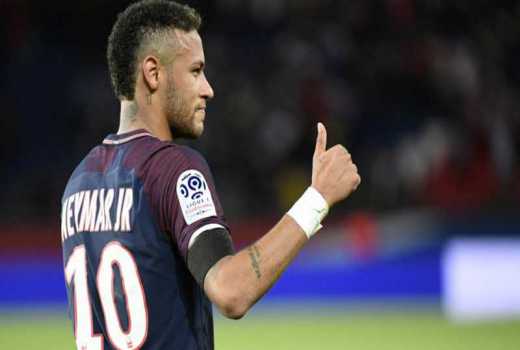 Given his egocentrism and how prefers attention, will Neymar agree to be paid less in order to be transferred to Florentino Perez's squad? This is debatable though. He knows that joining Real Madrid will make him the new superstar of football and place him on the top of the list for the Ballon d'Or and the Champion's League, both trophy Neymar has always wanted to win. In fact, chances for Neymar to win the Ballon d'Or, according to the Bet365 bonus code, would be much higher in Madrid than in Paris Saint Germain.
As we can see, this transfer can be a perfect combination for all parties: PSG would make the biggest transfer of all time, Neymar would join a top club and raise his chances to achieve his dream and Real Madrid would finally get the perfect Ronaldo successor. That's why it isn't unrealistic at all to see Neymar joining Real Madrid next summer.
The transfer window will be open from the 1st of June until the 31st of August. And as we all know, in football, everything is possible…