French referee apologizes after 'kicking' and sending player off
GOSSIP & RUMOURS By Game Yetu | January 16th 2018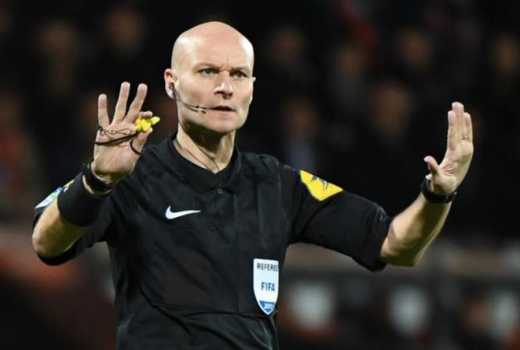 French referee, Tony Chapron has apologized after he kicked out at Nantes defender Diego Carlos and sending him off for a second yellow after being tripped accidentally.
The Brazilian unintentionally collided with the referee as he was tracking back when Paris Saint-Germain counter-attacked. Carlos was already on a yellow card and after hitting the ground, Chapron kicked out and then issued Carlos with a second yellow card and then followed by a red to send him off.
Carlos dismissal has been overturned after Chapron apologized for the controversial end to Sunday's game making the defender available to line up against Toulouse on Wednesday.
"During the match, I was knocked over by Diego Carlos, a player with Nantes. At the moment of impact I felt a sharp pain where I had recently suffered and injury," Chapron said on Monday while talking to the Daily Mail of UK.
"My unfortunate reaction was to stick my leg out towards the player. This clumsy gesture was inappropriate. So I want to apologize following this action." He added.
Chapron was suspended by the French Football Federation 'until further notice' for his actions on Monday.
According to the French Football Federation, Chapron admitted that Carlos accidentally knocked him over and that he'll provide more details in a report he will submit to the French league's disciplinary committee.
After the match, Waldemar kita, Nantes president entailed that Chapron to be banned for six months.
Pascal Garibian, the French Football Federation's technical director for referees, criticized Chapron's loss of control in the incident.
It will now be in the hands of the French league's disciplinary committee to decide whether they will lift the suspension that was issued to Chapron or whether they will consider his apology and forgive him.