Bodybuilder Rich Piana dies aged 46
GOSSIP & RUMOURS By Mirror | August 25th 2017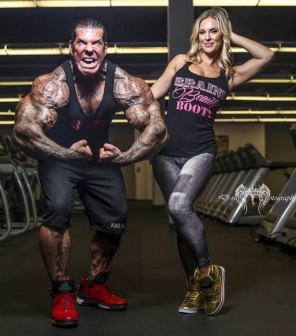 Celebrity bodybuilding champion Rich Piana has lost his fight for life after being placed in a coma following a "medical emergency" at his home.
The fitness world is in mourning following his death.
Posting a message on Instagram his estranged wife Sara Piana: "I'm in tears writing this that @1dayumay has just passed away. I can can hardly believe this... I am so saddened & heartbroken that he didn't make it."
Rich, who has more than 1million followers on Instagram , had been placed in the coma earlier this month.
The 46-year-old, who had admitted to taking steroids since he was a teenager, fell ill at his home in Florida on August 10.