Pele's son returns to prison
GOSSIP & RUMOURS By AFP | July 23rd 2017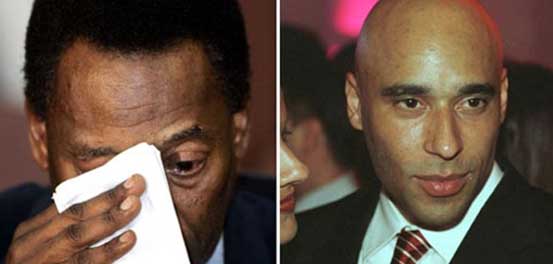 The son of Brazilian football legend Pele will return to prison after his appeal against a 13-year sentence for laundering drug-trafficking money was rejected, local authorities said on Saturday.
Edson "Edinho" Cholbi do Nascimento, 46, turned himself into a police station in Sao Paulo on Friday afternoon, a spokesperson for the Santos police told AFP.
The source added that Edinho was in a police cell awaiting transfer to a state prison.
One of seven children of three-time World Cup winner Pele, Edinho was found guilty of money laundering in 2014, although he had his original 33-year sentence cut in February this year.
But on Thursday, the Sao Paulo court of justice unanimously rejected an appeal against the conviction filed by his lawyer.
The lawyer responded by saying that he would take the case to the Supreme Court, Brazil's highest court.
Edinho, who played as a goalkeeper for Santos, was first arrested in 2005 after being accused based on phone tap evidence.
His father Pele is considered one of the greatest footballers of all time and won three World Cups with Brazil in 1958, 1962 and 1970.