The Ozil stat that proves Arsenal desperately need a world class striker
GOSSIP & RUMOURS By Mirror | April 22nd 2016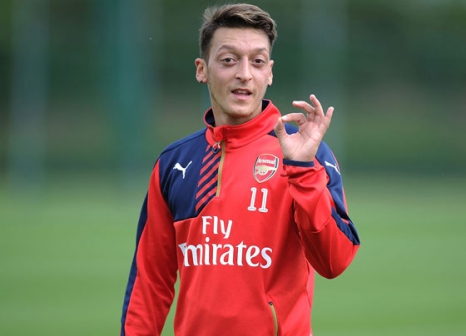 Mesut Ozil is not going to be a happy man when he reads this...
There's long been a feeling with Arsenal that, despite their numerous title collapses over the years, they're only just "one or two" players away from having a squad that can genuinely compete.
Unfortunately for many Gooners, it's something they end up saying all year, every year - yet nothing seems to get done.
There are two regular requests on the fans' shopping list: "a big, tall, dominating defensive midfielder - you know, a new Patrick Vieira" and "a proper world class striker".
It's hard to argue with the latter once you cast your eye over these stats. Look away now, Messrs Giroud, Walcott, Welbeck and co.
Since his Premier League debut in September 2013, Arsenal's record signing Mesut Ozil has created 277 goalscoring chances (including blocked shots). Of these, just 32 have been converted into goals.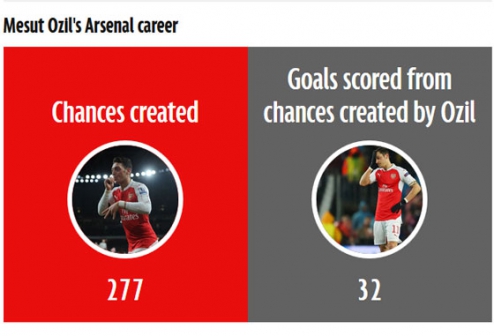 That's a conversion rate of 11.55%. For a man with a reputation of putting it on a plate like Mesut Ozil has, it's not great reading for Gooners. Imagine if a 2004-era Thierry Henry or current day Sergio Aguero was getting on to those through balls, as opposed to Olivier Giroud. How many more would those have gone in?
We can't be too harsh on the Gunners' frontline. In the same time period, the average conversion rate (including blocked shots) for Premier League clubs is 9.72%.
Take a quick survey and help us improve our website
Take a survey
So they're doing comparatively well - but with a man like Mesut Ozil playing behind, you'd like to think you'd stick a few more in the onion bag.