Cristiano Ronaldo set for Old Trafford return
GOSSIP & RUMOURS By Mirror | January 17th 2016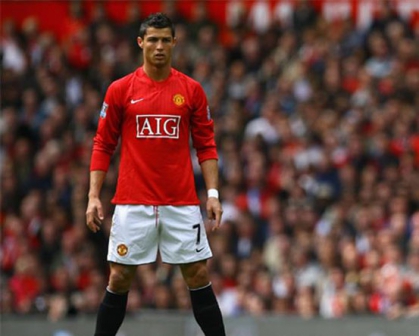 Cristiano Ronaldo is being lined up for a return to England - and it could be at Old Trafford.
Football Association chiefs have held discussions with Portugal about staging a friendly ahead of the Euros.
A Portuguese FA source confirmed negotiations had taken place, and although contracts have not been signed they are keen on facing England.
That would mean former Manchester United star Ronaldo being the big attraction in one of England's three pre-tournament friendlies.
The FA know Real Madrid superstar Ronaldo would be a huge attraction and guarantee a popular sell-out.
England boss Roy Hodgson wants three pre-Euro 2016 games which will take place at Wembley, Old Trafford and in the North East.
It is believed there is also a chance of facing Argentina - and reigning World Player of the Year Lionel Messi - in one of the other three friendlies.
Hodgson is due back to work at FA headquarters next week when they will step up work on nailing down opposing teams and dates.
The hitch with Portugal - and why it has yet to be finalised - is that they have also qualified for Euro 2016 and both nations want to make sure the games are well suited to opponents for next summer.
Hodgson has admitted that the friendlies before the last World Cup backfired and did not give England the preparation they needed.
They are desperate to get it right this time and the tour round the country is proving particularly popular to give the players a big send-off before the Euros.