Lejirma wins KGU's Golf Park Open Championship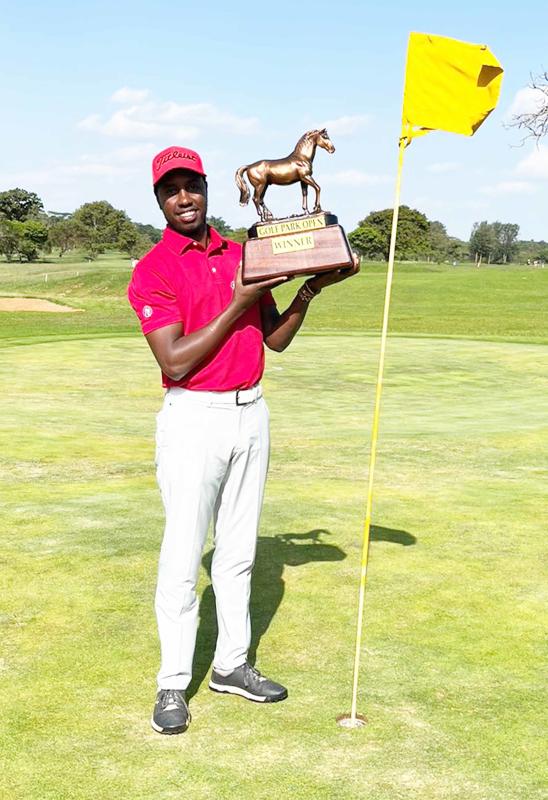 Kenya Railway's John Lejirma came from behind to emerge the overall winner of the Golf Park 2022 Open Golf Championship, on Sunday.
The minus 1 handicap brought a round total of 143 gross to be declared the winner of the two-day tournament.
Lejirma had a false start on the first day on Saturday, carding a five over par 75 gross, but improved on the final day with a two under par 68 gross to give him a clear lead.
He leads by a single stroke ahead of second-placed Kenyan-based handicap 1 Ugandan amateur Michael Alunga, who was the day one leader with a level par 70 gross, but slipped on Sunday with a four over par 74 gross.
Nyali Golf and Country Club's Josphat Mario, playing off handicap 5, was third on a round total of 146 gross from his two days round of five over par 75 gross and a one over par 71 gross.
This is the 13th event among the 33 lined up in the 2022 Kenya Golf Union (KGU) organised calendar of events for top amateurs.
The championships begun in January at Muthaiga Golf Club with the Nairobi foursomes tournament and the next action will be at Njoro Golf Club, May 20 for the Ronald Marshall tournament.
The climax of the series will be the Nyali Open Championship in December, where the golfer of the year will be announced and crowned.
This year's calendar will have the Malindi Open in August and the Vipingo Open, in October.
Related Topics